Greetings everyone, the newest season of Factions Amber is here!
Realm Information
The next Amber map will release on Saturday July 18th @ 3:00 PM EST/6:00 AM AEST/8:00 PM BST
The map will only last 15 days which means there will only be 1 payout that will be issued at the end of the map on Sunday 2nd August @ 5PM EST.
15 day maps – 6 days of grace & 9 days of TNT
25 man factions
4 second cannons
20 Chunk Buffers
Faction Shields last 12 hours
175 Power per player
30 Roster Size 2 kick per day, max of 4 at one time
F Roster kick limits enabled on Monday @ 3:10AM EST
Faction Shields are set on Friday @ 3:10AM EST
Mining Spawner costs change from being free to costing 40% of their shop price on Friday @ 3:10AM EST
TNT drop rates changed from Grace drop rates (50%) to Raiding drop rates (100%) on Friday @ 3:10AM EST
Faction Shields are disabled from 12PM-5PM EST on Payout Days
8 grinding areas of 18 Silverfish Spawners in the Mycelium World (Reached & Exited via a End Portal)
Account Sharing Restricted
No Regens
Sugarcane, Mycelium & Spawner Economy
The ECO sheet can be found here
Custom Enchants
$2,000 F-Top - $1000 Paypal & $1,000 Buycraft
5 custom worlds along with the overworld with a border of 2500 x 2500 giving 24 corners – These can be reached with the warp names: End, Nether, Redworld, Greyworld & ClayWorld
During grace, TNT & Creeper Eggs will be disabled
During the first 30 minutes of the map, Faction Fly will be disabled
Faction-Top Payouts
As usual, the first 6 days of grace period will have no payout. Here are the prizes for the payout placings:
First Place: $500 Paypal & $500 Buycraft
Second Place: $300 PayPal & $300 Buycraft
Third Place: $200 PayPal & $200 Buycraft
Fourth Place: $100 Buycraft
Fifth Place: $50 Buycraft
How do we get our payout if we win?
Set your PayPal email on the server with the command: /paypal [email]
Set your Buycraft email on the server with the command: /giftcard [email]
New Spawn
With a new season comes a new spawn and other builds! Check them out below:
Raid Event Changes
After reviewing how the Raid Events work and seeing how effective and fun they are, we'll be making some changes to make it more enjoyable for everyone who participates in them.
The first change you'll see this map is the introduction of factions being able to counter raid each other.
The /F Raid Warp GUI will now include a section where you can teleport to your cannon or the 3 counter cannons you may build.
Your counter cannons will have a box setup for you to build a cannon in.
Both the main cannons and your counter cannons will have 24 walls.
You will be able to place blocks and mine in your land & PvP in the entire world as usual.
In the Raid Event World, multiple factions are allowed to shoot at your cannon box and multiple factions can PvP at your cannon box. Raid Claims and Anti-Raid Claim rules do not apply.
As a result of making these changes, we will be buffing the reward for winning a Raid Event by giving out an additional Sharp 7 Sword, 2 Punch 4 Bow, 3 Protection 6 Unbreaking 6 God Sets & 32 Iron Golem Spawners.
Blackjack
Each player starts with 2 cards, and the goal is to either beat the dealers score, get 9 cards in your deck or get a Blackjack (21 points)!
You can play with up to 5 friends against the server or as a solo player. Players must place bets every round and the winner receives it all when the game is over.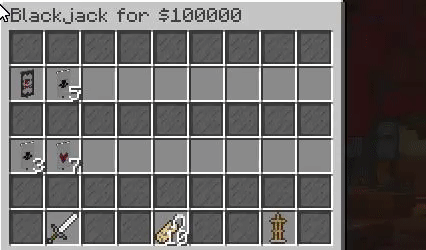 Hit means that you want to pick up another card to add to your hand.
Stand means that you're happy with your current cards and don't wish to pick up any more. After you click stand, then the dealer will pick cards until they reach or pass 17 points.
Bet Conditions
If you hit a perfect Backjack, aka if your total points is 21, then the multiplier for the money won is 2.5x how much you bet. If you win but your total is not 21, then the multiplier for your the money won is 2x how much you bet.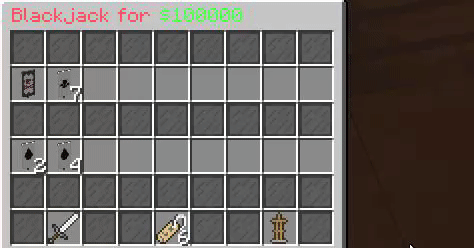 If your deck's total matches the dealer's total, then you receive your money back.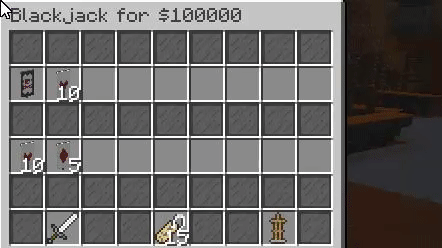 If you fill up all 9 of your card slots and don't go over 21, then you automatically win the round, disregarding how close other players are to 21.
Mycelium Event
We will be adding a brand new Faction vs Faction Mycelium Event! Here's what you have to do to participate:
150 minutes before TNT is enabled, all factions will have the option to participate in the event to win amazing rewards.
Everyone will have 5 minutes to join the event. When the timer ends, everyone who entered will be teleported within the inner Mycelium Citadel Region and everyone already within this region will be teleported out.
You can only use what's in your inventory so ensure you bring everything you need!
After the event has begun players cannot join and will not be able to mine through the Citadel walls to get inside or to leave.
During this event, the current holder of the Mycelium Citadel will not change.
Once everyone is teleported into the event, the only way to leave is by dying. If you log out, you will be removed from the event. Whether you're in combat or not, you will die when you log out.
Players will need to slay the enemy factions until they are the last faction with players still in the event. The winners will be broadcast in chat for everyone to see!
Any remaining players in the event will be given 1 minute to gather as much loot as they can from the ground before they are teleported to spawn. Once the event is over, the Citadel will be usable again.
The winning faction will be able to claim their rewards similar to the Raid Event - it will be shown in chat to players who have access to claiming reward permissions - this can be controlled via the Faction Perms.
The winning faction will receive the following rewards - 2 Sharp 7 Swords, 2 Punch 4 Bows, 6 Protection 6 Unbreaking 6 Godsets, A Silverfish Spawner, 64 Iron Golem Spawners, 32 Creeper Spawners & 64 Blaze Spawners!
New Enchantment
Introducing a brand new custom enchantment - Cannon Breaker! This pickaxe only enchantment will allow users to break dispensers instantly!
Cannon Breaker will only have 1 tier. A must have for raiding!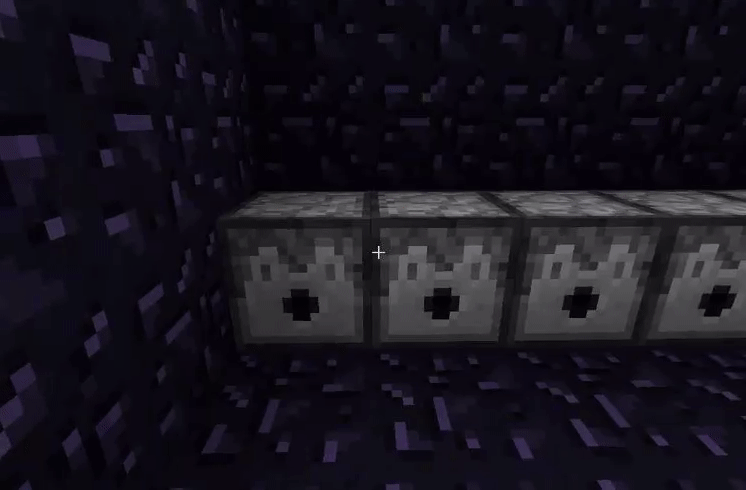 Additional Content
Increased TNT Buy Price to $1000 per TNT.
Decreased Blaze Rods Sell Price to $20 per blaze rod.
Addition of Kits with Custom Enchants in Duels.
Changed the Tags and Disguises that are found in the Crates & Archon Pass along with some other Archon Pass changes to rewards.
During Grace, the Main Outpost will provide Resistance I to the members of the faction who holds the Outpost.
Stacker Wands will be allowed during Lockdown however you still cannot abuse this feature to stop raids.
We will be reducing the spam of Genbucket usage messages.
The command for alts to join your faction will be simplified to /f alts join and will be added to /f alts.
Witches will no longer be able to use Fire Resistance Potions causing them not to die in lava.
As well as having a rule regarding "Buffer Bots" and similar methods, we will ensure Faction Claims & Balances do not update instantly.
Citadel will only regenerate its walls when the status of active rewards change to "yes" for a faction.
We will be adding another Statistic in /stats & /lb which will be for Chat Quiz wins.
We will return your enderpearl in the cases where your enderpearl would not teleport you for various reasons like pearling in a 1x1 area.
Saplings will no longer drop in the /Forest region.
The chunk buffer for bases on Amber have been reduced from 25 chunks to 20 chunks on our rules page.
Thank you everyone for another amazing map, see you all at 3:00 PM EST on Saturday for the Amber reset!