The Global Auction House Update
Hey everyone! For this week's content update on all servers with /ah we'll be covering the Auction House Update! We've added a new section in the Auction House where you can request items that you want to buy!
Request Items
Players can now request items that they wish to buy in the Auction House. To begin creating requests, do /ah as normal. Click on Request Items at the middle-bottom and it will take you to the Requests menu.
Click the beacon in the bottom-right to begin looking for items that you want to request. Scroll through each of the the categories by shift-clicking the doors to find the items that you need.
There is a special custom items section in the menu which is a bit bare at the moment, but we'll be adding more items to the list over time (we've got quite a lot of custom items!) so please bare with us.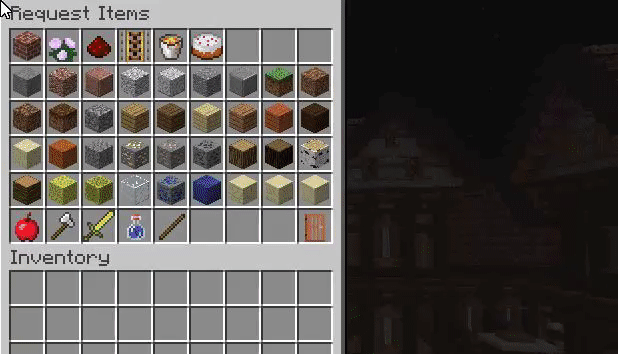 Find the item you want to request and click on it. This will take you to a menu where you can decide to add more items to your request list or finish creating the request.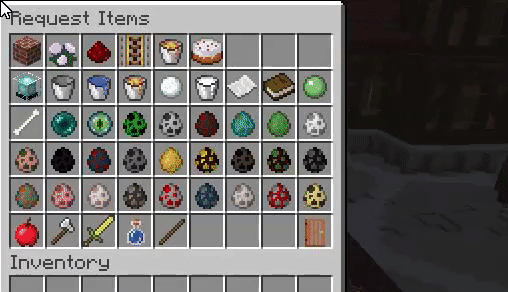 After creating the request, you'll be asked to type in chat how much you're willing to pay for the item(s) you're requesting. Type in your desired amount and you'll be able to see your requests in the menu. If you're unhappy with the request, you can always cancel it.
If you're looking to fulfill someone's Auction Request, then you can click on their item in the requests category.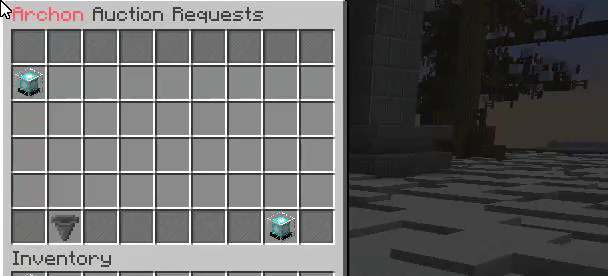 Once you've offered the item that the player has requested, you'll be given the money that they offered to pay out. The player who requested the item will then be able to collect it from the requests category.
We hope you enjoy this week's global content update, take some time to try it out. Feel free to leave us your feedback on our Discord server: