Hello everyone, welcome to the Prison Azkaban Reset post!
The current season of Azkaban has come an end and the realm will be resetting this Saturday January 16th at 12:00 PM EST / 3:00 AM AEST / 5:00 PM GMT.
New Builds
For this upcoming season, we've added a few new builds. You can look forward to seeing an updated Boss Showdown Arena, Casino, and 5 new mine builds - mines V, W, X, Y, Z.
Boss Showdown Arena
Casino
Mines
Prestige Challenges
We hoped to include this update last season, however some last minute issues meant that it didn't work as intended on reset day, and was fixed after too many people had prestiged. As a result of this, we'll be including the change this season instead.
A few seasons ago we introduced the blocks broken requirement needed to prestige past Prestige 15, in an attempt to tackle high level players giving their alts or friends money to level up easily.
This season we are introducing Prestige Challenges, which you must complete in order to prestige past 15. The Prestige Challenges are as follows:
Candies Farmed
Candies Refined
Pets Merged
A New Economy
In recent seasons, players have been ending the season with incredibly large balances, such as several hundred quintillion ($100,000,000,000,000,000,000!)
As a result of this, this season we've revamped our sell prices to make the economy seem a little more reasonable.
Gang Changes
We'll be changing some of the gang rewards this season. We've listened to feedback that the community has given us, and they found that the candies given in the Cheetah kit were not worthwhile. Due to this, we will be changing them and adding more useful Candies.
As well as this, we've also listened to feedback about the Gorilla gang and will be adding a new method for Gorilla gang members to gain experience - using candies, as well as decreasing the cooldowns for some of the other current methods.
Crystals Revamp
We've made some changes to our crystals to make them more worth while, you can view all of this information in /crystals info. The most notable addition is that the Dimension Hopper pickaxe is now available from more crystals.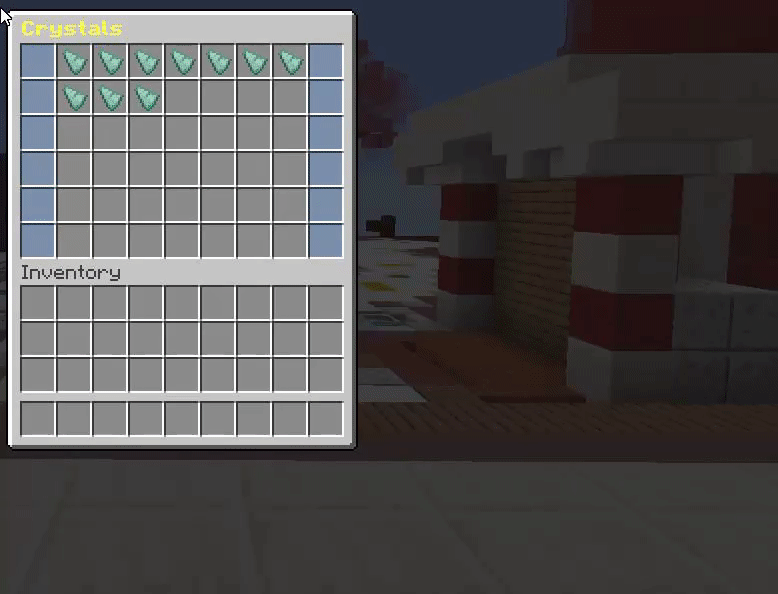 Balance Changes
Last but not least, we've made a few additional balance changes to Azkaban for the upcoming season.
Nerfed Money Pouches % of money gained for all tiers
Candy Bombs have been nerfed slightly
The Candy Farmer Enchantment has been nerfed
We'll be changing donor kits this reset. Kits will be losing some of the Block based items and will incorporate some more of our custom items, including Candies.
We hope to see you for the next season of Prison Azkaban on Saturday at 12 PM EST! Let us know what you think about the upcoming season on our Discord server.