Hello everyone, welcome to the Prison Azkaban Reset post.
The current season of Azkaban has come an end and the realm will be resetting this Saturday July 18th at 2:00 PM EST / 4:00 AM AEST / 7:00 PM BST.
We hope you've all been enjoying Prison on The Archon and are looking forward to the next season. Thank you all for your support and suggestions regarding the Azkaban server, you're helping every day by making it a better realm for you all to enjoy. Without further ado, lets get into the new content!
New Mines
Introducing brand new mines! Every mine (except mine 1 at spawn) has been given a brand new candy themed look, so check a few of them out below:
Enchantment Prestiging
Enchantments have been updated, allowing players to cap out their enchantments much sooner than before, however now they can complete a challenge to prestige their enchantments to make them even better!
Each enchantment will have a different challenge and tasks that you have to complete that will give you rewards. You can access the menu at the bottom of the /tokenshop enchantments section, where you will see a slot that you must place your pickaxe in to see the challenges.
Backpack Candy Mode
Backpacks now have a new option that allows you to decide what items you want it to collect. Choose whether or not you want your backpack to take in candies, blocks or both!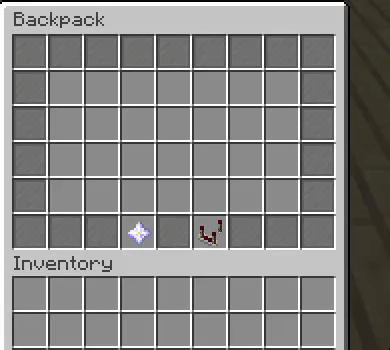 This will allow players to utilize their backpacks a lot better, deciding if they want particular backpacks in their inventories to take in just candies, and others to take in just blocks.
Archon Pass
Introducing the Archon Pass to Azkaban! The Archon pass has 2 tracks, the Free track and the Premium Track
All players will have access to their own Free Archon Pass filled with 100 challenges that you can complete to win rewards (use /pass in game). If you want to gain access to the Premium Track, you can purchase the Premium Archon Pass on our store.
What's the difference between the Free and Premium Tracks?
Players with the Archon Pass Premium Track will be able to unlock extra rewards per challenge completed as well as receive the base Free Track rewards. This means you get 2 rewards for each challenge you complete instead of the usual 1! The challenges will reset at the start of every new season so make sure you grind them out before the season ends.
Due to the Archon Pass resetting at the end of each season, you will need to repurchase the Premium Track to regain access to it's OP rewards for the next season.
Prestige Mines
Players who prestige will now be able to access Prestige Mines that will have even better sell prices compared to all previous mines. Every 5 prestige levels, a new prestige mine will be unlocked, up until the new highest prestige level 25. Although the prestige cap has been increased, players will stop gaining sell booster rewards after prestige 15.
Additional Changes
Updated the casino amounts
Added new kits to duels
When you leave a plot, the value you mined is now removed. A new rule will also be implemented on reset to prevent abuse of this new feature
We hope to see you for the next season of Prison Azkaban on Saturday at 2 PM EST! Let us know what you think about the upcoming season on our Discord server.