Hey everyone, welcome to the Skyblock Chaos reset post.
The newest map of Chaos will be released this Saturday October 29th @ 1:00 PM EDT / 4:00 AM AEST / 6:00 PM BST.
Island Top Payouts
Skyblock Chaos has weekly Payouts for the top islands. Here's what you can expect to win:
1st: $200 Paypal
2nd: $50 Paypal & $90 Buycraft
3rd: $25 Paypal & $50 Buycraft
4th: $25 Buycraft
5th: $15 Buycraft
How do we get our payout if we win?
Set your PayPal email on the server with the command: /paypal [email]
Set your Buycraft email on the server with the command: /giftcard [email]
Crop Top Payouts
The top 3 players with the most crops harvested (now counting all crops) at the end of the season will receive the following rewards:
1st: $50 Paypal
2nd: $30 Buycraft
3rd: $15 Buycraft
New Builds
Let's jump right in! With the hot new reset comes a spicy new spawn and Outpost, screenshots can be found below:
Outpost
An ancient ruin that once housed the most powerful people now lays waste in its deep jungle grave. Can you hold the power and dominate this timeless monument once more?
Economy
We have spent some time reworking and re-balancing the Chaos economy. Be sure to read up on the best ways to make money in the upcoming season. The latest economy document can be found here:
All Things 1.18
This reset of Chaos is the biggest one yet! We're excited to show you all of the new features we've added with the updated Minecraft version; they've improved the general look of the realm, as well as made existing features a lot more fun by adding a whole new range of activities to complete!
1.18 Menus
One of the most exciting new features you'll see on Chaos is the new and improved menus! These colorful menus are easy to understand - you'll be able to navigate and find everything you need so much faster! Pressing the [F] Key (offhand) opens the custom Island menu, allowing for quick island management. Take a look at the Island management menu and the Robot Manager menu below:
1.18 Builds and Blocks
With the 1.18 update, you can expect to see a whole range of builds that include the colorful, fun new blocks! As well as this, head over to the /shop in-game and purchase a variety of 1.18 blocks that you can use to create awesome builds on your islands. Take a sneak peek at some of the new islands that you can choose to start your Chaos journey on this season:
1.18 Adventures
Adventures has been updated to include a variety of new 1.18 challenges that you can complete to earn rewards!
Chaos Forest
Introducing the vast new Chaos Forest! This large woodland area is a dedicated place for players to harvest logs, complete quests, and earn money. Use the /forest command to check out the new area!
Forest Progression
To take advantage of the forest to its fullest, you must complete a number of tasks listed in the /forestprogress system in order to gain a nice wood sell bonus!
Side Questing
Lurking in this new forest is a mysterious tribe that offers rewards for completing various tasks. Not much is known about this tribe, but it is known that you'll find quests scattered around the forest world!
Note: Private Trees (previously accessible via /trees) have been completely removed.
Custom Axes
With this forest, the update comes with 4 brand new axes! Each axe has the ability to upgrade haste and speed, as well as the following special abilities:
Primitive Stone Axe
Fine Cut ability - has a chance to give a special variant of our normal logs worth 50% more than the original log.
Rusted Battleaxe
Weak Branch ability - has the chance to break a few surrounding logs when chopping down trees. This axe also has the Fine Cut ability.
Steel Alloy Axe
Tree Feller ability - has the chance to cut down an entire tree. This axe also has the Fine Cut ability.
Lumberjacks Axe
This axe gives double drops from trees - also has the 'Fine Cut' ability and the 'Tree Feller' ability.
Lumber Mill
Our new Lumber Mill is used to craft the custom materials that are needed to forge the new Custom Axes using logs that you harvest from /forest. You can purchase the Lumber Mill from the /shop for 100k.
Updated Pet Models
We've updated the textures of a bunch of beloved pets. This is to allow the pets to better fit the types of buffs they have to offer.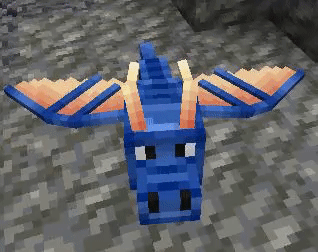 As well as this, we've updated the Groot pet from boosting Custom Trees to instead giving a Mobcoin booster for mining logs.
Island Changes
Following on from the above, as well as having a handful of cool new islands for you to choose from, there have been a few significant quality of life changes to islands, including new commands and logs.
/is value will be per member and only visible to members of that island - All island members regardless of ranking will be able to view this.
The island value 'contributed and removed' information now only counts for the leaderboard of the set primary island.
Island value being added and removed is now being tracked. When you hover over an island member's head it lists the value placed and removed on separate lines followed by the amount. This will be shown in the Team section of the /is menu.
The ability to grow and harvest bamboo is a 1.18 feature that has been added to Chaos. It can be an effective way to make money, and is listed as a side economy option.
Last Reset
During the last Chaos reset, we added 3 new Bosses and the Boss Pass, check it out below:
Keep your eye out on our Discord, Twitter, and website for all the new updates coming out in the future. Thank you everyone for another amazing map, see you all at 1:00 PM EDT on Saturday for the Chaos reset!