Hello everyone! As you may know, recently Mojang and Microsoft have been requiring players to migrate their accounts in order to play Minecraft, thus limiting the number of accounts that people have access to due to not being able to migrate them. As a result of this, we are introducing a new feature that allows players to continue AFKing various features and continue making money like before, without the need for alt accounts.
Chunk Loader Setup
Everyone can now use Chunk Loaders, as long as your gamemode supports it. A single Chunk Loader works in the same way as placing an alt account would, and it keeps spawners or sugarcane loaded within a 16 block radius.
To begin using your Chunk Loaders, head on over the /chunkloaders menu. Here you can purchase Chunk Loaders and Loader Time, as well as view all of your current Chunk Loaders.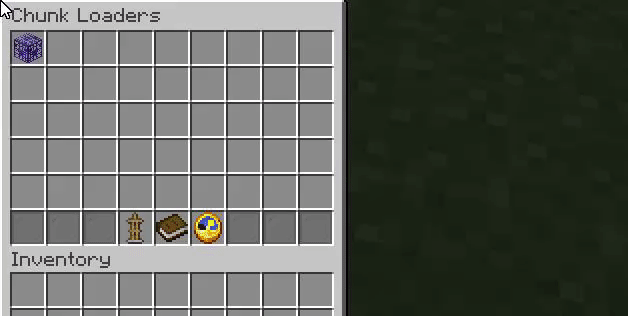 After purchasing your Chunk Loader and the Chunk Loader Time (required to run your CL, think of it as fuel), you must click on your desired Chunk Loader to view the management menu. Here you can see all of your Chunk Loader-related information, choose which mode to set it to, teleportation options, enabling and disabling, and removal.

Gamemode Specific Details
Each gamemode will have different prices for Chunk Loaders and Chunk Loader Hours (the price per hour to keep them running). As well as this, every Island/Faction/Hideout will have a limit on how many chunk loaders are allowed. This is something that will be reviewed over time and is subject to change.
Chunk Loaders are live and ready to use on Skyblock, Factions, and Robbery. Take a look at the costs for each gamemode:
Factions
- $50,000 initial creation cost
- $10,000 per hour for each Chunk Loader to keep operational
- A maximum amount of 50 Chunk Loaders per Faction
Skyblock
- $500,000 initial creation cost
- $100,000  per hour for each chunk loader to keep operational
- A maximum amount of 75 per Island
Robbery
- 100 Ability Points initial creation cost
- 100 Ability Points  per hour for each chunk loader to keep operational
- A maximum amount of 5 per Hideout
We understand that the account migration is a time of uncertainty in Minecraft, so we hope that this new feature will be of use to those players who can no longer use their alt accounts, as well as players who didn't have access to alt accounts in the first place. Be sure to check it out, and feel free to leave us your feedback on our Discord server over in #player-suggestions!