The next Factions map will release on Saturday May 13th @ 3:00 PM EDT / 6:00 AM AEST / 8:00 PM BST.
Map Details
28-day map – 14 days of Grace & 14 days of TNT
25 man factions
3-second cannoning
25 Chunk Buffers
Faction Shields last 18 hours
175 Power per player
Unlimited Roster Size, unlimited kicks per day, max of unlimited at one time
Mining Spawner costs change from being free to costing 60% of their shop price on Saturday @ 3:00 AM EDT
TNT drop rates changed from Grace drop rates (50%) to Raiding drop rates (100%) on Saturday @ 3:00 AM EDT
Faction Shields will NOT be disabled from 12 PM - 5 PM EDT on the last day of the map
8 grinding areas of 18 Silverfish spawners and 4 grinding areas of 6 Silverfish spawners in the Mycelium World (Reached via /warp Mycelium and exited via End Portal)
Account Sharing Allowed
No Regens
Mining, Fishing, Woodcutting, Mycelium, and Spawner Economy
Limited Custom Enchants
Bow Boosting Enabled
4 custom worlds along with the overworld with a border of 5,000 x 5,000 and 2,500 x 2,500 giving 20 corners – The End, The Nether, RedWorld, and GreyWorld
During grace, TNT & Creeper Eggs will be disabled
During the first 30 minutes of the map, Faction Fly will be disabled
New Builds
New season, new spawn! As well as this, we'll be updating the KoTH, Arena and Outpost builds - check them out below:
Spawn
KoTH
Arena
Outpost
New Gold System
Introducing the new Gold System on Factions! This system will be put into place when the new map begins this weekend, however you don't need to worry about using your gold during the season as it will be transferable between maps. As we are still in the early stages of implementing this new system into Factions, we will be offering basic items in the /GoldStore such as temp ranks, temp gkits, Chunk Busters, Void Chests, crates, and more. We will be looking to expand our shop with additional items in the future.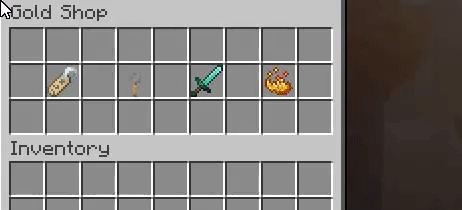 Currently, gold can be obtained by completing /ArchonPass challenges, opening crates, participating in Parkour Events, and through purchasing from the server store. We are also considering introducing more ways to earn gold in the future, such as grinding the economy.
Please note that with this change, Dungeons will be removed from the store. However, they will remain in the game for players to use their remaining credits, and the vote party will still be a legendary dungeon.
We are also exploring the possibility of reintroducing the Monthly Crate, which is expected to be available at the start of June. If you have any questions, please direct them to your leaders channels. We welcome any suggestions or feedback once the realm is live. Thank you!
Additional Changes
Due to the map lasting longer, the following changes have been made:
We have added a rule that states you must have a minimum amount of 5 chunks of walls to qualify for Map Points.
A rule has also been added that states you are not allowed to merge TNT between factions.
Last Reset
We increased the map length due to heading in a more casual gameplay direction, so be sure to stay up-to-date on the latest changes and updates! Read last reset's changes here:
We're looking forward to seeing you all at 3:00 PM EDT on Saturday for the revamped Factions reset! Keep up-to-date on the latest on Discord, Twitter, and the forums website.