The Independence Crate 2022
Hey everyone! It's time to whip out the BBQ and fireworks, get your party clothes on, and let the sizzling celebrations begin! Independence Day in the USA / 4th of July is right around the corner - so to celebrate the explosive occasion, we are releasing the limited-time Independence Crate on every realm!
Limited-Time Crate
The limited-time Independence Crate will be available from now until Tuesday 5th at 4AM EDT so show your patriotism and grab one while you can! You can find it in the crate keys category on shop.thearchon.net.
NEW Cosmetics
Your Independence Crate could contain the highly desirable Patriot Rank (that you can't get anywhere else!), USA-themed titles, the Parrot Disguise, Particle Trails or the star-spangled USA spray!
If you're a player on the Survival realm, you could stay hydrated anywhere if you win the bubbly Soda Hat! To access your hats, do /cosmetics.
Note: These are purely cosmetic and don't have any functional purposes in the game.
The contents of your crate will vary based on the realm, so you can check out what each crate contains below.
Factions Independence Dungeon
Independence OP reward - one of the following:
Patriot Rank
USA Spray
Parrot Disguise
Independence rewards - 24 of the following:
1x Punch 4 Bow
1x Damage Set
1x Sharpness 7 Sword
1x Silverfish Spawner
1x Independence Dungeon Key
30d Access to 2018 Kit
30d Access to Cupid Kit
30d Access to Grimreaper Gkit
Bat Disguise
Freedom Tag
⭐⭐⭐ Tag
Crit Particle Trail
Desert Block Trail
Fairy Wings Trail
USA Spray
$10,000,000
One-Time Patriot Kit
2 2x Spawner Boosters (3 Hours)
2 2x EXP Boosters (3 Hours)
4x Iron Golem Spawners
8x Creeper Spawners
8x Witch Spawners
8x Villager Spawners
9x Blaze Spawners
6x Tier 3 EXP Pouches
6x Tier 3 Money Pouches
6x Tier 3 mcMMO Pouches
4x Stacker Wand (500 Uses)
4x Lightning Wand (500 Uses)
Koth Starter
6x Void Chests
2x Bedrock
16x Chunk Busters
9x Switcher Balls
16x Throwable Creeper Eggs
Skyblock Crate
Prison Crate
Robbery Crate
Outlands Crate
Survival Crate
Patriot Rank
The Patriot Rank is exclusively obtained from the Independence Crate, so you can't get it anywhere else! The Patriot Rank has the equivalent perks of rank 4 on each realm, in addition to the exclusive Patriot tag cosmetic.
You can use /prefix on any realm to change your tab and chat prefix to one of your currently owned limited rank tags. Use this to proudly show off your Patriot rank in chat for everyone to see!
(rank perks vary on each realm, to see what perks top ranks have, do /rank in-game or check out the ranks on our server store)
Have a blast with the brand new /patriot command, now available when you unlock the Patriot rank! Do this command in chat and set off some red, white, and blue fireworks! Be the ultimate party animal and truly go out with a bang!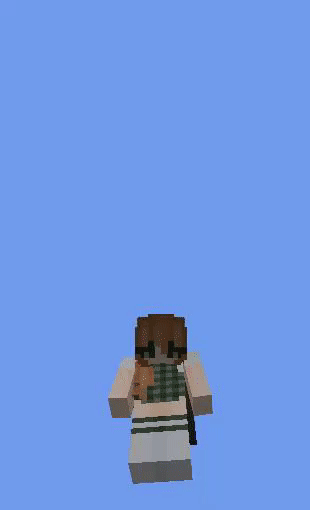 Happy Independence Day from the team here at The Archon. We hope you all have a fantastic 4th of July weekend and make sure that you stay safe!! Thank you for your dedication and everlasting support for the server, see you online.