Hello everyone! For this week's content update we have been improving the user experience by making it easier to find and understand information regarding key features on The Archon. We've created new commands to explain certain features and how they function, as well as added some information tabs to existing menus.
Factions
For the Factions realms, we've made a number of brand new menus explaining important features that you need to know if you want to be a top tier faction. Previously it was hard to find out information about these features, making it harder for new factions to learn the ropes on The Archon.
/Features
This menu has information regarding 9 major Factions features including Chunk Hoppers, Void Chests, /printer, Farmable Chests, /roam, Mycelium, /f spectate, GenBucket and Sandy.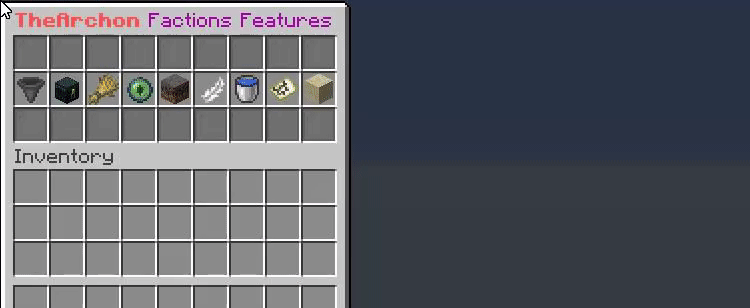 /Spawnerchunks
You can now view detailed information about what Spawner Chunks are and how to use them on Factions. This includes important information on how to not abuse Spawner Chunks, how to find them, and how to remove them.

/Ftopinfo
This menu explains in depth how Faction Top is calculated. Previously there was little to no information about this, which caused a lot of confusion amongst factions. The /ftopinfo menu shows you what can influence /f top, as well as Mob Spawner values.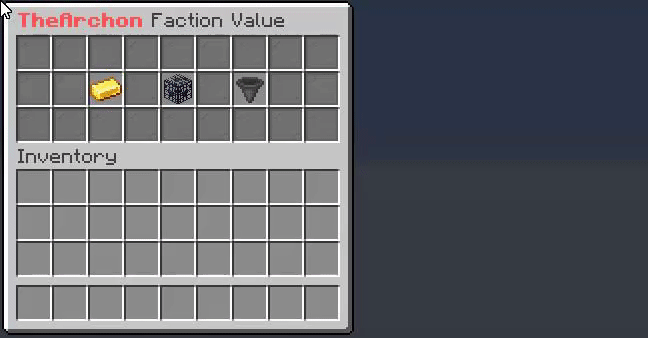 /Spawners
This new menu lists the full worth of all spawner types, as well as the value amount they increase by every 12 hours. Now you can easily understand how much your spawners are worth!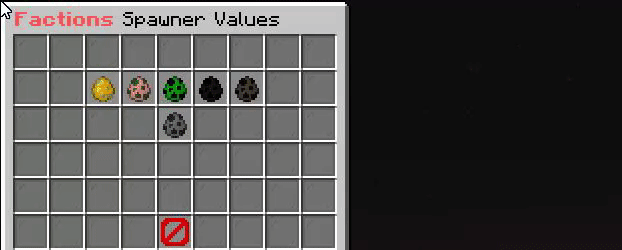 Skyblock
Find out all about a few important features that we have on the Skyblock realms, so you can take advantage of what they have to offer and progress with ease.
/MobTrophy
View the new Mob Trophy menu to see what Mob Trophies are, how you can get them, and how you can use them. Check out all of the Mob Trophy armor sets, as well as recipes on how to make the individual pieces.
Clicking on the middle icon will take you to the Mobshop, that also can be accessed via /mobshop.

/Shop
You can now view additional information in the Spawners section of /shop. Hovering over this item will bring up text explaining how the Spawner tiers work and what you need to do to progress.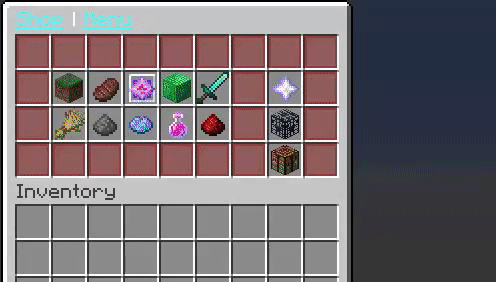 Robbery
Players who are newcomers to Robbery may find it a little confusing at first, and some returning players may not know about some of the important features this unique gamemode has to offer.
/Guide
You can now use this command to access a menu with general information about Robbery, including what Jackets and Gloves are, how to steal and sell items from stores, and how to be the ultimate Thief.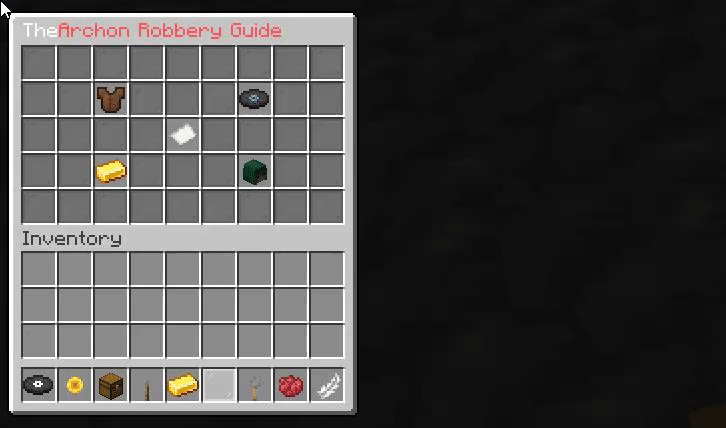 Global
Last but not least, we've made a few changes to existing menus across multiple realms that use the same features, adding more information on how they work.
/mobarmor
Added a section that explains how to repair different sets of Mob Armor.
/pets
Added a section that explains Pet upgrades and where you can purchase them.
We hope you enjoy this week's content update where we made it easier to understand key features on The Archon. Feel free to leave us your feedback on our Discord server over in #player-suggestions!