Friends System - Marriage
Hey everyone! As you know Valentine's Day is right around the corner, so what a better time than now to release our new Marriage update in the Friends System!
Friends System
If you're unfamiliar with our friends system, we'll give you a quick rundown of how it works. Access the Friends menu by doing /friends in game, where you can add and remove friends, see whether they are online and which server they are on.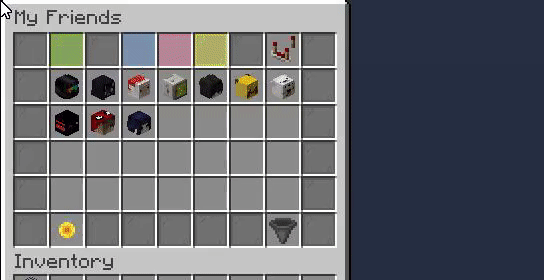 There are 3 separate sections in the Friends menu; one to view who your current friends are, one to see your friend requests, and one to see who you've sent a friend request to.
To add a friend, do /friends add [name] in chat. To remove a friend, simply right-click the player head in the Friends section. You can either left-click to accept a request, or right-click to deny one in the Incoming section. If you've changed your mind about an Outgoing friend request, you can right-click to cancel it.
Marriage
Love is in the air on this Valentine's weekend, and now is the perfect time to get married to your one true love! To propose to your dearest and nearest, simply do /marry and shift-left-click on the desired friend.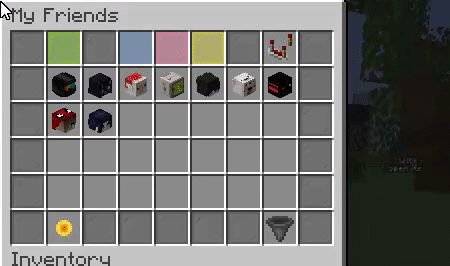 Your friend will receive a prompt in chat that they can click to accept your proposal. When accepted, you'll see a message in chat confirming the marriage.
Congratulations on your Marriage! You'll be able to see your current relationship status with your partner via /friends, and if it doesn't work out, then you can divorce them by right-clicking on their player head.
You can see your marriage information by hovering over the icon in the bottom left of the friends menu. You'll be able to see who you're married to, when your anniversary is and how long you've been married for.
Valentines Crate
The limited time Valentine's Box of Chocolates will be available from now until Monday at 4AM EST so grab one while you can! You can find it in the crate keys categories on shop.thearchon.net.
Your Valentine's Box of Chocolate Crate could contain the highly desirable heart tag, heart chat emoji, Cupid Rank or Heart Trail! You can check out what each crate contains in the post below.
We hope you enjoy this week's lovely update, be sure to check out /marry and take a look at our limited time Valentine's Crate! Feel free to leave us your feedback on our Discord server over in #player-suggestions!