Greetings everyone, the newest season of Factions Onyx is here!
Realm Information
Map 22 of the realm will release on Saturday March 7th @ 3:00 PM EST/5:00 AM AEST/8:00 PM BST
Map Details:
45 man factions
3-second cannons
Mining cost + f shield are set on Friday @ 3 AM EST
20-day maps - 6 days of grace + 14 days of TNT
No Regens
Sugarcane Economy
Custom Enchants
$2,500 F-TOP - $1,500 Paypal, $1,000 Buycraft
Overworld Border: 2500 x 2500
Nether Border: 2500 x 2500
End Border: 2500 x 2500
Redworld Border: 2500 x 2500
Grey Border: 2500 x 2500
Mycelium Border: 250 x 250
Faction-Top Payouts
As usual, the first 6 days of grace period will have no payout. Here are the prizes for the payout placings:
First Place: $1000 Paypal & $500 Buycraft
Second Place: $300 PayPal & $300 Buycraft
Third Place: $200 PayPal & $200 Buycraft
Fourth Place: $100 Buycraft
Fifth Place: $50 Buycraft
Note: FTOP will be paid out once per week that raiding is enabled. The amounts listed above are the total amounts we are giving away to the winners.
How do we get our payout if we win?
Set your PayPal email on the server with the command: /paypal [email]
Set your Buycraft email on the server with the command: /giftcard [email]
New Spawn
With a new season, comes a new spawn. Check out the screenshots below:
New Features
/Duels Lobby
You can now set up a duel for anyone to participate in! Find out who's currently got a duel lobby open using /duels. See what wager, mode, kit and arena someone wants to duel in by hovering your mouse over their head in the menu. Click on their head to begin the duel.
You can create your own duel lobby by going through the normal /duel process but at the end you'll need to right-click the complete setup button. Once you've set up your duel, simply wait for someone to accept it! Once a duel has been accepted by another player, there will be a 5 second countdown until the duel begins.
Spectate Duels & See Duel Inventories
You'll now be able to spectate another player's duel by doing /duel spectate [player].
When a duel has finished, you'll be able to see the inventories of both of the players who participated in it. Simply click on the names of the winner and loser in chat to compare. Were they no potted? Now you know for sure!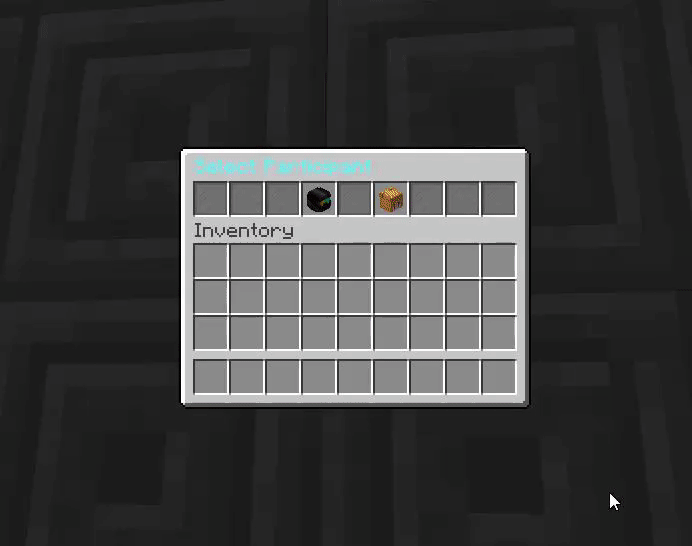 Additional Changes
-Snowballs now break blocks in Spleef duels
-Continuing to work on server jar performance & server stability
-Continuing to refine and improve various mechanics such as printer
Thank you everyone for another amazing map, see you all at 3:00 PM EST on Saturday for the Onyx reset!