Greetings everyone, the upcoming season of Factions Onyx is here!
Realm Information
The next Onyx map will release on Saturday April 9th @ 3:00 PM EDT / 6:00 AM AEST / 8:00 PM BST.
The map will last 8 days which means there will only be 1 payout that will be issued at the end of the map on Sunday 17th April @ 5PM EDT.
8-day map – 3 days of Grace & 5 days of TNT
5 man factions
3 second cannoning
15 Chunk Buffers
Faction Shields last 18 hours
900 Power per player
15 Roster Size, 1 kick per day, max of 1 at one time
F Roster kick limits enabled on Sunday @ 3:00 AM EDT
Faction Shields are set on Tuesday @ 3:00 AM EDT
Mining Spawner costs change from being free to costing 60% of their shop price on Tuesday @ 3:00 AM EDT
TNT drop rates changed from Grace drop rates (50%) to Raiding drop rates (100%) on Tuesday @ 3:00 AM EDT
Faction Shields are disabled from 12PM-5PM EDT on Payout Days
8 grinding areas of 18 Silverfish Spawners in the Mycelium World (Reached & Exited via the End Portal)
Account Sharing Disallowed
No Regens
Sugarcane, Fishing, Woodcutting, Mycelium, and Spawner Economy
The economy sheet can be found here
Limited Custom Enchants
Bow Boosting Disabled
$1,400 F-Top - $800 Paypal & $600 Buycraft
9 custom worlds along with the overworld with a border of 2500 x 2500 giving 40 corners – The End, The Nether, RedWorld, GreyWorld, ClayWorld, SunWorld, DarkWorld, CherryWorld, and CrystalWorld
During grace, TNT & Creeper Eggs will be disabled
During the first 30 minutes of the map, Faction Fly will be disabled
Faction-Top Payouts
As usual, the first 6 days of grace period will have no payout. Here are the prizes for the payout placings:
First Place: $500 Paypal & $250 Buycraft
Second Place: $200 PayPal & $150 Buycraft
Third Place: $100 PayPal & $100 Buycraft
Fourth Place: $50 Buycraft
Fifth Place: $50 Buycraft
Note: FTOP will be paid out once per week that raiding is enabled. The amounts listed above are the total amounts we are giving away to the winners.
How do we get our payout if we win?
Set your PayPal email on the server with the command: /paypal [email]
Set your Buycraft email on the server with the command: /giftcard [email]
New Spawn
With the season comes a brand new spawn! Check it out below:
Chunk Loader Update
As you may know, recently Mojang and Microsoft have been requiring players to migrate their accounts in order to play Minecraft, thus limiting the number of accounts that people have access to due to not being able to migrate them. As a result of this, we are introducing a new feature that allows players to continue AFKing various features and continue making money like before, without the need for alt accounts.
Chunk Loader Setup
Everyone can now use Chunk Loaders on Factions. A single Chunk Loader works in the same way as placing an alt account would, and it keeps spawners or sugarcane loaded within a 16 block radius.
To begin using your Chunk Loaders, head on over the /chunkloaders menu. Here you can purchase Chunk Loaders and Loader Time, as well as view all of your current Chunk Loaders.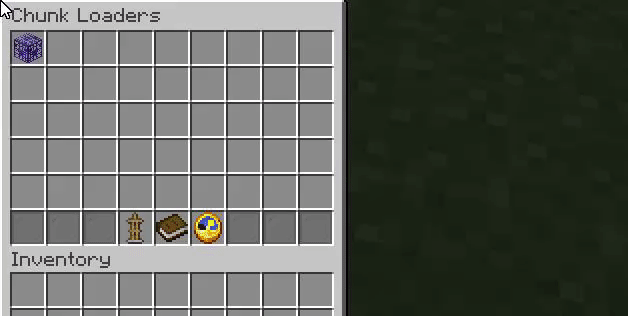 After purchasing your Chunk Loader and the Chunk Loader Time (required to run your CL, think of it as fuel), you must click on your desired Chunk Loader to view the management menu. Here you can see all of your Chunk Loader-related information, choose which mode to set it to, teleportation options, enabling and disabling, and removal.

There are certain prices for Chunk Loaders and Chunk Loader Hours (the price per hour to keep them running). As well as this, every Faction will have a limit on how many chunk loaders are allowed. This is something that will be reviewed over time and is subject to change.
Chunk Loaders are live and ready to use on Factions, so take a look at the costs are:
$50,000 initial creation cost
$10,000 per hour for each Chunk Loader to keep operational
A maximum amount of 50 Chunk Loaders per Faction
We understand that the account migration is a time of uncertainty in Minecraft, so we hope that this new feature will be of use to those players who can no longer use their alt accounts, as well as players who didn't have access to alt accounts in the first place.
Additional Information
We will be running a Sugarcane, Mining, Woodcutting, Fishing alongside Mycelium (Silverfish) economy.
It is now logged when you ally and unally a faction alongside when a faction player is banned from the faction in /f logs.
The random enchantments given out in the Enchanter GKit have been changes to be only custom enchantments and not vanilla enchantments.
We are now logging the top 10 factions in Potential Value in the Leaders Discord via our own Discord bot.
The Faction Roster Size will be 15 with 1 kick given each day with a maximum of 1 at any given time.
Due to the above, we will be disallowing Account Sharing and therefore will enable our plugin to limit the number of IPs allowed on an account within 24 hours.
As well as this, we will be giving Faction Points to all players on the roster.
We will be disallowing source block oceans of any size as shown on our rule page.
Thank you everyone for another amazing map, see you all at 3:00 PM EDT on Saturday for the Onyx reset!