Hello everyone! Today we are happy to announce that on Monday December 27th @ 2:00 PM EST / 6:00 AM AEST / 7:00 PM GMT. we will be resetting the Outlands gamemode!
Top 5 Payouts
The map will last 3 weeks. Payouts are evaluated every Friday at 5PM EST - The 1st week after the wipe will not have payouts, only the 2nd and 3rd weeks.
Weekly Rewards:
First Place: $150 PayPal & $150 Buycraft
Second Place: $100 PayPal & $80 Buycraft
Third Place: $75 Buycraft
Forth Place: $50 Buycraft
Fifth Place: $30 Buycraft‌‌
How do we get our payout if we win?‌‌
Set your PayPal email on the server with the command: /paypal [email]
Set your Buycraft email on the server with the command: /giftcard [email]
Conqueror Ranking
As an incentive to not kill peaceful players (users with less than 10 hours of gameplay), you can earn Buycraft rewards for having the highest amount of points in the Conqueror ranking system.
This reward is evaluated on the last Friday of the season at 5:00PM EST.
Season Rewards:
First Place: $30 Buycraft
Second Place: $20 Buycraft
Third Place: $15 Buycraft
Forth Place: $10 Buycraft
Fifth Place: $10 Buycraft
How do we get our rewards if we win the Conqueror ranking?
Set your Buycraft email on the server with the command: /giftcard [email]
New World Map
We are excited to share with you all the awesome new map for the upcoming seasons of Outlands! This winter themed map comes with 3 biomes, 6 cities - including the Farmhouse, as well as 3 caves and the infamous Oil Rig.
The 3 biomes - Ice, Spruce and Plains have plenty of snow, custom trees, Orepiles and Woodpiles.
There have been a few changes to the Oil Rig this season, with it now being situated on an island in the centre of the map. Players will need to cross the frozen ice and fight to get to the abundant resources that previously surrounded the outside area of the Oil Rig. As well as those changes, the island is now way bigger than it has ever been before, and with this change we also have added a bunch of builds you might recognise from previous maps.
Caves are now bigger and deeper than ever before, with different characteristics and resources. This means that you'll need to travel to each cave system to gather different resources, instead of camping around a single one. You will be able to find 1 Cave system per biome.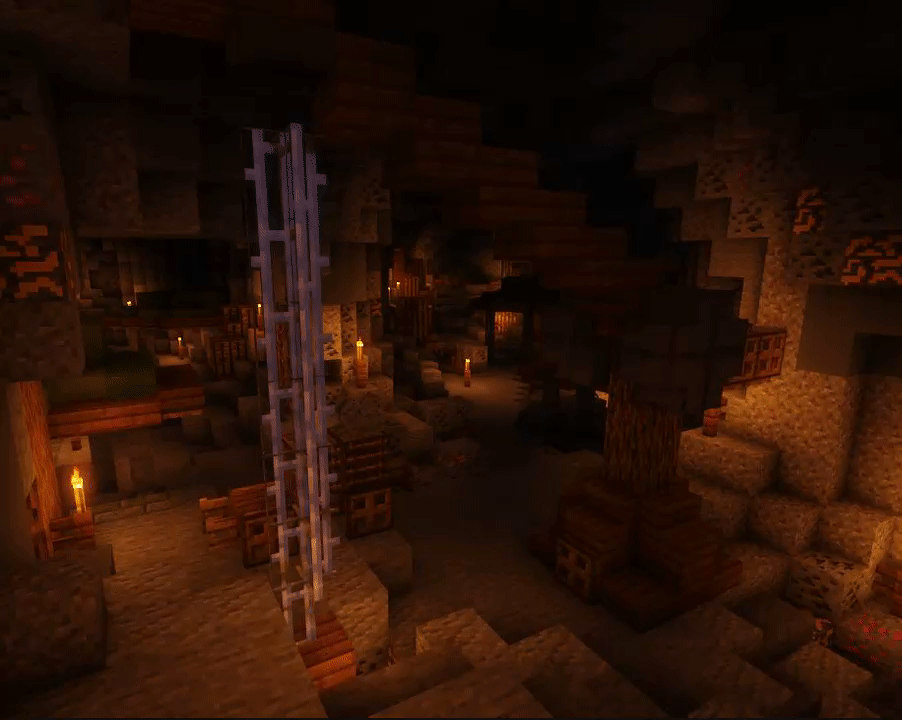 Farmhouse Event
You can find the Farmhouse in the Plains biome, it's a city with plenty of barrels but no radiation. This never ending event behaves like King of the Hill, where a zone must be captured for you to begin obtaining buffs!
To begin capturing the Farmhouse, you must stand in the capture point for 2 minutes without interruption. Only 1 person can capture the point at a time, and if they leave the capture point then their progress will be reset.
When you've hit 100% capture, you will begin gaining a 2x leather boost on top of your already existing boosts. Due to the event never ending, this means that the point will be available to be captured at any time!
Limited Winter Texture Pack Changes
For this festive season of Outlands, we wanted to add a few small changes that are a bit of fun to play around with during the winter celebrations. The first change being the Tier 2 base building block is now a Candy Cane texture! We expect to see some awesome festive-looking bases all around the map.
The second addition is the Christmas Snowballs! You can find these small items in Barrels and you can throw them at other players! We're looking forward to seeing some epic snowball fights in the upcoming season. We hope you're looking forward to these seasonal changes and wish you a very Happy Holidays!
Additional Information
72 hours of Grace Period.
Tierlock period remains the same (cupboards as well).
Tier 4 and 5 blocks will remain only obtainable through barrels.
Upon this reset you are no longer allowed to use doors or trapdoors in your walls.
Fixed several issues and implemented different improvements during the last 3 weeks.
Attachment tables are now a raidable block and can be destroyed using 2 C4.
The explosive attachment has been nerfed significantly.
Fly PvP / Knockback by SMG Guns has been removed.
Clan slots will remain the same.
Removed Outposts.
Free PvP Kit
Right after the Friday's Payout, at 6:00PM EST, any player on Outlands will be able to receive a PvP + Building kit for FREE as a thank you for playing on the server. This Kit will contain guns, equipment, blocks and also a few C4 explosives, so be sure to join and have some fun practicing your building, raiding & PvP skills for a few hours before the wipe! These kits will not be available after the wipe so use them while you can. You can expect to see some Outlands Staff Members there too!
Thank you for your ongoing support towards the Outlands realm. Please do not hesitate to reach out on Discord with any questions or suggestions regarding the reset - Discuss your opinions with other players in the #outlands-chat!