Hello everyone! Today we are happy to announce that on Saturday October 3rd @ 12PM EST / 3:00 AM AEST / 5:00 PM BST we will be resetting the Outlands gamemode!
Top 5 Payouts
The map will last 3 weeks. Payouts are evaluated every Friday at 5PM EST - The 1st week after the wipe will not have payouts, only the 2nd and 3rd weeks.
Weekly Rewards:
First Place: $150 PayPal & $150 Buycraft
Second Place: $100 PayPal & $80 Buycraft
Third Place: $75 Buycraft
Forth Place: $50 Buycraft
Fifth Place: $30 Buycraft

How do we get our payout if we win?

Set your PayPal email on the server with the command: /paypal [email]
Set your Buycraft email on the server with the command: /giftcard [email]
Wireframe Gun
Are you fed up of players getting away easily? Do you find that players manage to get into safe areas too easily when you're fighting them? Then this new Wireframe Gun is just the weapon for you!
You can obtain this new weapon through Supply Drops, and the ammo can be found in Radioactive Barrels. Simply shoot blocks on the floor to spawn Wireframes where you aimed. These Wireframes will despawn after 10 minutes and will not be applied if you shoot within a Tool Cupboard area.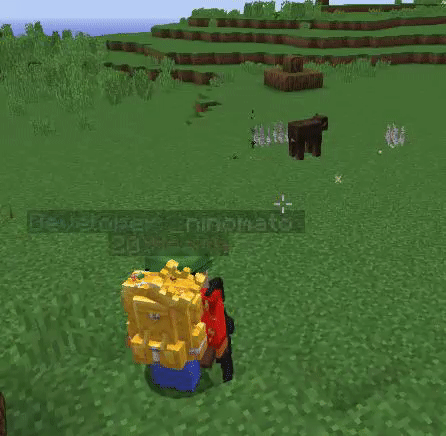 Wood Event
During the last season, we received a lot of positive feedback about the Mining Event, and because of this, we're going to add a similar event but with wood!
The event will run once a day, and there will be a broadcast in chat announcing when it is about to begin. Make sure you have your axes at the read and chop, chop, chop!
Grind Difficulty
Due to players having less time to dedicate to Outlands at the moment as a result of school and work being busy, we have slightly decreased the cost it takes for you to craft items. This means that setting up your base and grinding for items will be a little bit faster and easier compared to last season.
Cupboard Raiding
Last season we removed the base downgrade system from the game as it was something that players did not enjoy. We understand that sometimes it's necessary to have more incentives while raiding a cupboard, as Warehouse points, Orepiles or simply grabbing chest items are not enough.
That being said, now when you raid a Tool Cupboard, all passwords inside the TC area will be disabled for 2 minutes. This means that anyone will be able to open any door, trapdoor or Passchest for a short period of time, allowing easier access to the base's tasty loot.
This also means that players who used to place Passchests in the roof of their base for protection, will now need to reconsider how they will protect their precious items.
Clan Roster
We recently hosted a new survey in-game asking how many players you want on your Clan Rosters for the next map. As a result of this, this season we are changing the clan slots limit to 3 players, with 4 being allowed with the upgrade feature available on our server store.
We hope this balances things out for small to medium sized clans. Be sure to read and keep up to date with our rules before the next season.

Additional Information
We will be using the same map this season (3.000 x 3.000 blocks).
Same cities, caves, middle-biome, etc. Be sure to plan where you will build your base!
24h of Grace Period.
Tierlock period remains the same.
Added a different resource shape in the middle biome and caves.
Fixed issues on the duel arena map.
Added turrets maximum limit in the tool cupboard main menu.
Disabled the Wireframe placement while in combat.
Added a new "Infinite Ammo" event - for 10 minutes all players online will have infinite ammo to shoot.
Players will no longer take damage while right clicking iron doors.
Added a new map for the mining event.
Slightly decrease the resistance of all server equipment.
Other general bug fixes & modifications.
Thank you for continuing to support and play on the Outlands realm. Please do not hesitate to reach out on Discord with any questions or suggestions regarding the reset - Discuss your opinions with other players in the #outlands-chat!