Prison: Content Update - Sept '21
Hey everyone, this week's content update will be for the Prison Azkaban realm. Today we are introducing brand new Pet Lures that help you locate pets more easily, and Supercharging that gives you sell boosters!
Pet Lures
These new useful items will increase your chances of finding a Pet while you're exploring the /Freeworld! When activated, the Pet Lure increases the spawn rate of mobs including Pets, in a radius of 48 blocks around you for the duration given. This means there's a much higher chance of finding that one special pet that you've been searching for!
Currently, you can purchase a Pet Lure on our server store in the Prison -> Items & Perks category, however in the future after the next reset you'll be able to receive them as rewards from /Freeworld challenges.
Supercharger
Give yourself a sell booster whenever you want with the brand new Supercharger! This new system allows you to turn Custom Ore Ingots into fuel for your Supercharger, that then gives you a 1.5x sell booster for a certain amount of time. To access the menu, do /supercharge in chat.
Each type of Custom Ore Ingots will give you a certain amount of charge points, with 1 charge giving you 2 minutes of the 1.5x sell booster. The higher the quality of Custom Ore Ingots, the more charges a single ingot will give you. You can have a maximum of 100 charges at one time, so that gives you a total of 200 minutes (3 hours 20 minutes) of sell booster.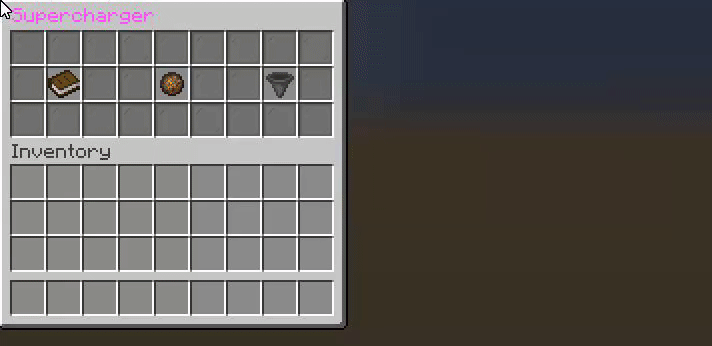 To place your Custom Ore Ingots into the Supercharger, you will need to click on the Convert option in the menu whilst having the ores in your inventory. All of the ores that can be converted will be shown in the menu, and you can left-click to add 1 ore at a time, or shift-click to add the whole stack of ore at once.
After you've added your ores, you can go back to the main /Supercharge menu to view how many charges you currently have and how long you have left on your 1.5x sell booster. Put those ores to good use and give yourself an easy booster!
We hope you enjoy this month's Prison content update! Be sure to take some time to try out the new features and feel free to leave us your feedback on our Discord server: