Prison: Scrolls & Overclocking
Hey everyone! This week's content update will be for the Prison Azkaban realm, and we have added 3 new Scrolls that you can use on your pickaxes, tools and armor, as well as Overclock item boosters that allow you to get even more out of your Private Mines.
Scrolls
Introducing 3 new Scrolls that you can apply to items, with each one having a unique perk - purchasable from the EXP shop via /expshop. To apply these scrolls to the desired item, simply drag and click them onto the item.
Rename Scroll
This awesome new Scroll allows you to rename your tools, weapons or armor pieces. When renaming an item, you can use lots of different colors to make the name extra fancy and cool!
There will be a pop-up message in chat telling you to type out what you would like your item to be named to, and a section you can hover over that shows all of the available color codes.
Be sure to double check and triple check your item's new name, because when you press enter, the item will be renamed and you can't reverse or edit it unless you use another Rename Scroll.
Rearrange Scroll
Like the name says, this new Scroll rearranges the enchantments on your tools, and places them in order of importance - with the highest tier being first in the list, and the lowest tier being last. Each enchantment rarity will have the enchantments ordered alphabetically and by level, to make it look even more satisfying!
Take a look at how it works!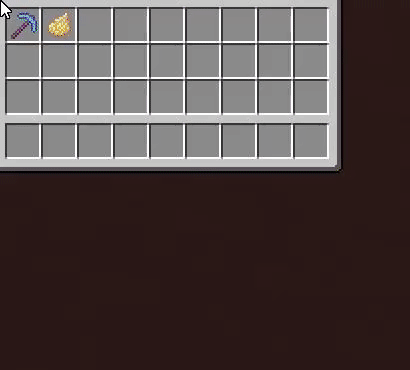 The Rearrange Scroll does not work with Custom pickaxes, like the ones used in the Quarry.
Disenchant Scroll
Last but not least, the Disenchant Scroll allows you to remove all of the enchantments from pickaxes without needing the rank perk command /disenchant. However, unlike the command perk, the books that the Disenchant Scroll gives you won't be 100% successful.
All of the enchantment books that have been removed from your pickaxe will be placed in your inventory when you apply the Disenchant Scroll. If your inventory is full, the items will drop to the ground - so be sure to clear your inventory before you apply the Scroll!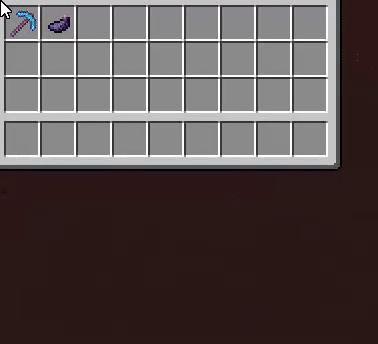 Overclocking Private Mines
You can now boost the production of certain items in your Private Mines using the new Overlock items! There are 2 types of Overclock Converters that you can get - Basic & Advanced. Both give additional boosts but Advanced will give a higher boost than Basic.
The Overclock Converters can be purchased from the server store. When you right-click to use the item, you will be able to choose from a list of overclock items that you can boost. You can only choose 1 item at a time to boost, and when you choose the desired one, the Overclock Converter will be consumed.
There are 4 different Overclock items you can get from the Overclock Converter - EXP, Crystal, Token & Fragment. For Basic Overclock boosts, you'll get a 1.5x boost for 2 hours. For Advanced Overclock boosts, you'll get 2x boost for 2 hours.

While an Overclock for a particular boost is active in your Private Mine, the returns for all other types of items will be significantly reduced. For example, you'll be able to gain additional EXP from your mine but receive less Tokens, Crystals and Fragments for the duration of the EXP Overclock boost.
When you have consumed an Overclock item, you'll be able to see information about which boost is currently active and how long there is left until it runs out at your Private Mine's management section.
We hope you enjoy this week's Prison content update and are excited for the next set of updates that we have planned. Be sure to take some time to try it all out and feel free to leave us your feedback on our Discord server: