Hello everyone, welcome to the Prison Reset post!
The current season of Prison has come an end and the realm will be resetting this Saturday October 23rd at 2:00 PM EST / 5:00 AM AEST / 7:00 PM GMT.
Payouts
We have weekly payouts for Plot Top. The prizes are as follows:
1st: $200 Paypal‌‌
2nd: $50 Paypal, $90 Buycraft‌‌
3rd: $25 Paypal, $50 Buycraft‌‌
4th: $25 Buycraft‌‌
5th: $15 Buycraft
You can win prizes if you're in one of the top 3 places in Prestige Top. The payouts for Prestige Top are:
1st: $50 Paypal‌‌
2nd: $30 Buycraft‌‌
3rd: $20 Buycraft
Blocks Mined Payouts are as follows:
1st: $50 Paypal‌‌
2nd: $30 Buycraft‌‌
3rd: $20 Buycraft
You can view the current standings for Prestige Top and Block Mined by finding the NPCs at spawn.
Map Points
We'll be adding Map Points to Prison. Each week, the top three teams will be given points:
1st Place - 3 Points
2nd Place - 2 Points
3rd Place - 1 Point
These will be manually given out after the payouts and strike reports for the week have been fully dealt with.
Players who are members of teams in the top 3 positions will have numbers next to their name in chat depending on what position they're in. Show off in chat that you're the best Prison player on the server!
New Builds
We've got 3 new awesome builds for you all to see in the upcoming season of Prison, including a new spawn, new P75 mine, and new Outpost! Take a look:
Mining
There are a large list of changes that have been made to how mining works and features involved in the mining process on Prison to make it more player friendly and less confusing. Make sure you're comfy before you begin reading!
◻️ Removed Features‌‌
- Augmentations (/aug, /fragments)‌‌
- Augmented Fragments‌‌
- Fragments‌‌
- Crystals (/crystals, /crystals info)‌‌
- Commodity banks
◻️ Removed Enchantments
‌‌- Fragment Hoarder
‌‌- Jump‌‌
- Crystal Grinder/Crystal Farmer - This means that the CrystalGrinder Gkit is being changed and renamed to the Enchanter Gkit
‌‌- Upgrader
◻️ New/Changed Enchantments‌‌
With the removal of Augmentations, we've brought across some of our fan favorite augmentations to replace the aforementioned enchantments that were removed.
NEW - Key Acquirer - This enchantment will have a chance to give you a crate key while mining
NEW - Bomb Miner - This enchantment will have a chance to give you a random MineBomb/Candybomb while mining
UPDATED - Dimension Hopper - Dimension Hopper will remain unchanged in the regular Prison World, however we've altered how it works for Private Mines. Rather than teleporting to a "Corrupt Dimension", you will be notified that Dimension Hopper has triggered. You will then receive x1.5 on all sells until the dimension hopper timer has run out.
◻️ Plot Value
‌‌Plot value is now 1:1 with amount sold to NPCs or through Void Backpacks and has been cleaned up to display up to 3 decimal places in /plot top to make the values more readable.
With the removal of the Commodity Bank, plot tax will no longer be deducted as part of the Sell Booster, there will be no value cap and no value blocks.
◻️ TokenShop Menu‌‌
We've updated the /tokenshop menu, it will now display the /pickprestige menu, as well as including the new Pickaxe Skins menu - more information about this later!
◻️ Upgrader Bow‌‌
The removal of Upgrader enchantment allows us to add more fun and unique items to Prison, such as the Upgrader Bow! This new bow must be charged up to use it, and is recharged when you mine blocks.
Once the Upgrader bow is fully charged, you will be able to fire it into the mine and blocks will upgrade within a 10 block radius - you cannot use the bow unless it's fully charged. The Upgrader Bow will upgrade all blocks in the radius by a single tier, for example Quartz Ores will become Quartz Blocks.
Note: Blocks will not be able to upgrade to custom ores, those will still need to be hunted down
The Upgrader bow will be accessible through the BlackMarket and through Quests, which will both be talked about a little later in this post. We may also incorporate more ways to obtain the Upgrader Bow later in the map, however this is still undecided.
◻️ Autominer‌‌
Autominers are being updated! We've spent time reflecting on how this system works, and have made a number of changes to make it more efficient and easier to use.
Enchant Costs - We've removed the increased enchantment costs for the Autominer's enchants, and the prices will now be the same as the normal /tokenshop enchants.
Autominer Prestige Enchantments - You can now prestige your Autominer's enchantments, and the Prestige effects will have the same abilities as your own Prestiged pickaxe enchantments. In order to prestige your Autominer's enchantments, you must previously max all of the enchantments your Autominer can buy. Once every enchant is at max level, you will be able to press the Prestige Enchantments button to level all of your enchants to the next prestige. Every enchantments maximum prestige is 15.
Autominer Movement - We've made changes to how the Autominer moves around the mine. The Autominer will no longer intentionally mine straight to the bottom, they'll mine in patterns around the edges of the mine, teleporting back to the top if they run out of blocks.
Autominer Upgrades - We've added an upgrade tree into the Autominer to help it have more of an impact, while allowing us to balance it during the early game. The 3 Upgrade Trees are as follows:‌‌‌‌

Cooldown Reduction - This will reduce the cooldown to respawn the Autominer and increases how long the Autominer can be active at one time.‌‌

Level 1
‌‌- Active: 1 hour
‌‌- Cooldown: 2 hours
‌‌- Price: 0 Tokens‌

‌‌‌Level 2‌‌
- Active: 1 hour
‌‌- Cooldown: 1 hour 30 mins
‌‌- Price: 800k Tokens‌

‌‌‌Level 3
‌‌- Active: 1 hour
‌‌- Cooldown: 1hour
‌‌- Price: 2m Tokens

‌‌‌‌Level 4‌‌
- Active: 1 hour
‌‌- Cooldown: 45 minutes
‌‌- Price: 4m Tokens‌

‌‌‌Level 5
‌‌- Active: 1 hour 30 minutes
‌‌- Cooldown: 30 minutes‌‌
- Price: 10m Tokens

‌‌‌‌Mining Speed - This will increase the speed in which the Autominer mines. Faster = More Blocks broken.‌‌
- Mining Speed 1: Default‌‌
- Mining Speed 2: 800k Tokens‌‌
- Mining Speed 3: 2m Tokens‌‌
- Mining Speed 4: 4m Tokens‌‌
- Mining Speed 5: 10m Tokens‌‌‌‌

Custom Ore - This will allow the Autominer to mine a certain type of Custom Ore, up to Uranium. All Custom Ore mined will go into the Autominer's inventory, accessible through /am.‌‌

Level 1‌‌- Gives the ability to mine Ruby‌‌
- Price: 50k Tokens‌‌‌‌

Level 2‌‌- Gives the ability to mine Topaz ‌‌
- Price: 100k Tokens‌‌‌‌

Level 3‌‌- Gives the ability to mine Platinum
‌‌- Price: 150k Tokens‌‌‌‌

Level 4‌‌- Gives the ability to mine Cobalt
‌‌- Price: 200k Tokens‌‌‌‌

Level 5‌‌- Gives the ability to mine Opal
- Price: 250k Tokens‌‌‌‌

Level 6‌‌- Gives the ability to mine Uranium
- Price: 300k Tokens
◻️ Private Mines‌‌
We've added a few new features to Private Mines to make them definitely worth having, including adding plot members, locking your pmine, sell price changes, and upgrades!
You will now be able to invite 3 additional members of your Private Mine using the /pmine invite command. You will be able to join another player's pmine with the /pmine join command. Private Mines can only be joined by players on your plot. For more information, do /pmine help in game to check out the new commands.
If you wish to lock your Private Mine so you can have some peace and quiet from your invitees, use the command /pmine lock and it'll prevent other invited players from mining at your pmine.
With this change, the Private Mines will no longer sell for the price of the pmine owner. When mining and selling in the pmine world, you will be selling for the price of your own mine. This is intentional to prevent player boosting with pmines.
We listened to players' outcry at not being able to upgrade the size of the private mine and we've delivered on those changes. Private Mines will be upgradeable once a set of challenges have been completed. Currently the challenge subset is limited, but these will be expanded upon in the future.‌‌- Upgrading your PMine from Small -> Medium: Mine 500k Blocks‌‌- Upgrading your PMine from Medium -> Large: Mine 1.75m Blocks
◻️ Pickaxe Skins
‌‌Introducing the new custom models for pickaxes! All players will have access to the default custom model and will be able to win different pickaxe skin models through crates. Keep an eye open for our exclusive Halloween Pickaxe Skins coming soon!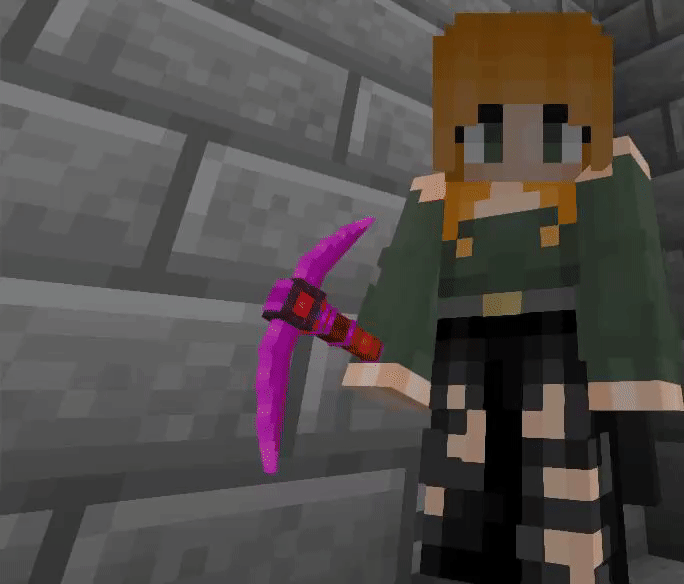 ◻️ Wearable Backpacks‌‌
Backpacks and Void Backpacks have received a visual overhaul. They will now display as being worn on your back when you have a backpack in your inventory. The Void Backpack will take preference over regular backpacks.
Pets
Out with the old and in with the new! We've got a whole range of new pets to replace the old Elemental style pets. Pleasae note that although the pets have a new look, their follower bonuses have not changed.
Raccoon (Old Coal Elemental)
Crab (Old Iron Elemental)
Hotdog (Old Gold Elemental)
Shroom (Old Lapis Elemental)
Dinosaur (Old Diamond Elemental)
Penguin (Old Emerald Elemental)
Frog (Old Amethyst Elemental)
Axolotl (Old Sapphire Elemental)
Dragon (Old Quartz Elemental)
All of our new pets are animated! Each pet will have it's own unique movements, from swishy tails to wiggly ears... they're truly adorable!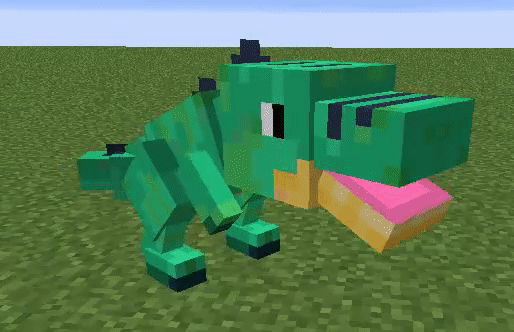 We also have new updated net models for when you see a pet in the Freeworld. Take a look: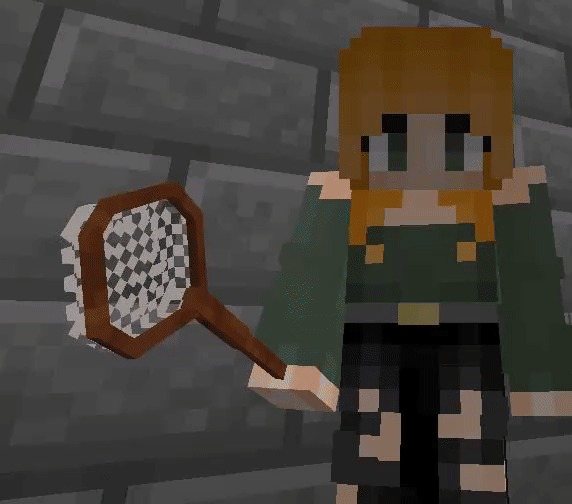 ◻️ Pet Catching
‌‌The Pet Catching mechanic remains unchanged. The only exception being that the Freeworld no longer requires you to reach Prestige 1! This means that you can log in and hunt for pets straight away.‌‌
◻️ Pet Transferring
Once caught, the pet will go into your inventory. You will no longer be required to gain Incubator access to transfer the pets to the main world, just do the /incubator (/inc) command. There will still be a requirement to complete the Freeworld pet challenges to access the net shop from the Pet Collector or to win better nets.
You will be able to do the /fwspawn command whilst in Freeworld in order to return to the Freeworld Spawn.
◻️ Using Pets
Once you've put your pet in the incubator, go back to the main Prison world and do /incubator. You will no longer need to put your pet in the pet ranch in order to gain its follower bonus. Simply right-click on the pet and it will give you its active follower bonus. You will need to be in 1.12.2+ and using the resource pack in order to see your pet models, these are not compatible with lower versions and will appear invisible.
Only one pet is spawnable at any one time, and when active, the pet will gain tameness while mining. After you have grinded two of the same level pets to 100% tameness, you will be able to go to the Pet Ranch and merge the two pets.
You can still use the Pet Ranch to generate rewards (Tokens, money, gifted pet heads) from pets. The rewards you receive from each pet have been slightly changed. Each pet when caught will have a random amount of money/Tokens that they generate. In order to generate the most out of your pets, you should merge two pets that have high amounts of these currencies (as they add together once merged). Find out more information in your Pet Ranch in-game.
Candies
Candies have had a large number of changes being made to them for the upcoming season. We felt as though Candies didn't feel as smooth or effective as we wanted them to be, and the systems that were in place just made creating them very complicated. Take a look at the new and improved Candy system!
◻️ Removed Candy Features:‌‌
- Candies will no longer have rarity tiers or refinement tiers (such as Common, Uncommon, Rare, Epic & Raw, Refined, Tasty, Delicious).‌‌
- We've removed the Refinery, Sugarsmith, Candy Composting and The Farm
‌‌‌‌◻️ Removed Candies:
‌‌- Tinglerz‌‌
- Magic Gum‌‌
- Fizz Wizz‌‌
- Shock Tarts‌‌
- Pop Rocks‌‌
- Jaw Smasherz‌‌
- Gummy Bears
◻️ Changed Candies:
‌‌- Eminems have had their names changed to M&Ms.‌‌‌‌
◻️ Candy Creation Changes‌‌
There are no longer 3 varieties of Candy Seeds. Candy Seeds can be purchased from the /Expshop and /Tokenshop, and can be won through crates, /ArchonPass and /freeworld.
To grow Candies, players will need to create normal farms on their plots and plant their Candy Seeds there. The type of crop that you will visually see planted is chosen randomly (wheat, potato, carrot) but this has no effect on the candy that is yielded/harvested.
Once fully grown, the Candy can be broken and it will give you a random Candy. Candies will now grow at a slower pace compared to before, allowing players to build expansive farms which are no longer limited to amount of growing space.
◻️ Using/Selling Candy‌‌
When selling to the Candy Seller, it will now open a menu rather than being controlled through left/right clicks. This menu will display every type of candy, and when you hover over each option, it tells you how much all of your candy of that type would sell for. Clicking on each Candy will sell that type of Candy.‌‌‌‌There is also an option to sell all Candies in your inventory. This will tell you how much everything will sell for, and when clicked will sell all of the Candies in your inventory.‌‌‌‌There is a Book and Quill option which will be list every Candy with it's corresponding sell price for your current mine.
As Candies now no longer have refinement tiers, they have been re-balanced to incorporate the ease in obtaining them. Each candy will be changed in the following way:
Sour Patch‌‌- Ability: Speed 4, Jump 4‌‌- Cooldown: 5s‌‌- Ability Duration: 2m
Gobstopper‌‌- Ability: Fortune Boost 2x‌‌- Cooldown: 300s‌‌- Ability Duration: 1m
Atomic Warheads‌‌- Ability: 7x7 Atomic Bomb‌‌- Cooldown: 180s‌‌- Ability Duration: 30s
Jolly Ranchers‌‌- Ability: 3x3 Area Mining Drill 2 depth‌‌- Cooldown: 120s‌‌- Ability Duration: 45s
Starburst‌‌- Ability: 3x Token Boost‌‌- Cooldown: 300s‌‌- Ability Duration: 90s
Tootsie Roll‌‌- Ability: Don't lose items on death‌‌- Cooldown: 60s‌‌- Ability Duration: 30s
Butterfingers (ability changed)‌‌- Ability: 3x EXP Booster‌‌- Cooldown: 120s‌‌- Ability Duration: 90s
M&Ms‌‌- Ability: Chance to catch multiple fish while fishing‌‌- Cooldown: 150s‌‌- Ability Duration: 2m
Refreshers (ability changed)‌‌- Ability: Make the other players around you invisible (This is intended to be useful for bosses)‌‌- Cooldown: 5s‌‌- Ability Duration: 2.5m
Life Savers‌‌- Ability: Absorption 4‌‌- Cooldown: 120s‌‌- Ability Duration: 40s
Fishing
◻️ Removed Custom Fishing Mechanics:‌‌
- Fish will no longer sell for money‌‌
- Fish will no longer have weights or rarities
◻️ New Custom Fishing Mechanics:
‌‌When fishing, there will be two types of fish obtainable:‌‌
- Fish that give Token rewards - Token Fish will give players Tokens when traded into the Fishmonger‌‌
- Fish that give Candy rewards - Candied Fish will give the players Candy when traded into the Fishmonger
◻️ Fishing Festival
‌‌The fishing festival is a new event that occurs every 3 hours. During this event, each fish a player catches will increase their score by 1. The higher a player's placement during the festival, the more likely a player is to fish up a special Treasure Chest!
Treasure Chests are crate items that are randomly given to players who are lucky enough to fish them up. Each Treasure Chest rewards the player with one item.‌‌
PvP/PvE Features
There have been a handful of changes that have been made to PvP and PvE aspects on Prison.
◻️ Outpost
- There will be a portal at spawn which will be Outpost access point. You can also use /warp outpost to take you there.
- When entering outpost, players are invisible while they stand on the spawn platform. When they drop down, they will become visible again.
- There will be an exit portal that you must use if you wish to leave the Outpost, this only opens for 1 minute every 5 minutes.
- Players can leave through the portal whilst in combat but cannot run any exit commands whilst in the Outpost.
- Exiting through the portal will place the player in Spawn's PvP zone, in a random place. This prevents players from camping the other side of the portal.
◻️ KoTH
- There will be KoTHs added to the Outpost as well as the Spawn PvP zone.
◻️ BlackSmith NPC
- This NPC will be at spawn and will fix armor for players for a cost.
Miscellaneous Features
◻️ Removed Features:
- Curses
◻️ Achievements
Achievements is a non-compulsory tutorial-like system that pops up in your chat at the start of each reset. It consists of small simple tasks that guide players through the game, from early game up until late game. You'll receive Token rewards when you complete an achievement.
Simple tasks may include:
- Create a plot
- Rankup to mine B
- Open the /tokenshop
- Purchase an enchantment
- Plant Candy seeds
- Harvest Candy crops
- Catch a pet
- Spawn a pet (Activate follower bonus)
- Prestige 1 time
- Mine custom ore
- Make custom ingot
- Make custom Pickaxe
- Prestige to P5
- Craft complete set of Pet Armor
◻️ BlackMarket
Want to grab yourself the most OP items in the game? Then look no further - introducing the new BlackMarket!
Every 6 hours, only 3 people will be able to purchase the item listed in the Blackmarket at any time. Once 3 people have bought the OP item currently on rotation, then the item will no longer be available. As well as this, you will only be able to purchase 1 of these items per account, and there will be a captcha you must complete upon buying it. Lastly, there is a minimum requirement of 3 hours playtime before you can buy anything from the shop.
When the 6 hour mark has been reached, an announcement will appear in chat letting players know that the BlackMarket has opened once more with a new OP item. Use the /blackmarket command to reach the shop, or access it through a tab in the /tokenshop. After all of the items have been purchased then a chat broadcast will appear saying "All items in the blackmarket have been purchased".
◻️ Quests
A quest will occur every 2 hours, and players will be made aware when it is announced in chat.
Only 1 prize is given per quest, so be quick and complete the task as soon as you can so you can win the reward! To see what the current quest is, type /quest in chat.
Quests could consist of the following:
- Mining Ores
- Catching Pets
- Crafting Pet Armor
- Gaining EXP
- Gaining Tokens
- Harvesting Candies
We will be updating Prison's rules so keep an eye on #changelog on Discord. Be sure to stay updated with the rules to avoid any misunderstandings.
We are excited to see you all for the next season of Prison on Saturday at 2:00 PM EST! There have been a large number of changes so please let us know what you think about the upcoming season on our Discord server.