Global QoL Update: February 2022
Hello everyone! For this month's content update we have made a small number of Quality of Life changes to some global features across The Archon. We're always working hard to make positive changes, as well as push bug fixes every day to make the server a more enjoyable place for the community. You can view these changes in the #changelog channel on The Archon official Discord.
Streak Rewards - New Emotes
When you log onto The Archon and stay online for at least 10 minutes, then claim your /Discord reward, plus vote 3 times, then you'll begin your streak.
In this update, we've extended streak rewards to now reach 365 days/1 year, and added some cool chat emotes alongside some Credits for those dedicated players! View your current streak, as well as the streaks leaderboard via /streaks.
Players who have already reached these landmarks will automatically have these awards applied to their accounts. Take a look at what each emote looks like below:
Messaging
We've added a new feature related to messaging, to let other players know that you're currently unavailable to chat. Simply type /afk and when someone messages you, they will receive a notification stating that you are AFK and may not see the message.

You will no longer be AFK when you begin moving around again or type a command. This feature is also shown in the /friends menu as a status line.
As well as this, we fixed an issue where players would receive a sound prompt when an ignored player messages them.
Additional Changes
Last but not least, here are a few important miscellaneous changes:
Skyblock wand messages are now grouped together every few seconds. This applies to Stacker, Smelt, Sell, and Condense Wands.
Players with at least rank 4 and above globally now have access to the [tags] feature. By typing this in chat, you will allow other players to see which tags you currently have unlocked.
Introducing the new /sell filter command, available to players with /sell all perms. This command allows you to toggle the filter, and decide which items you want to sell/not sell when you do /sell all!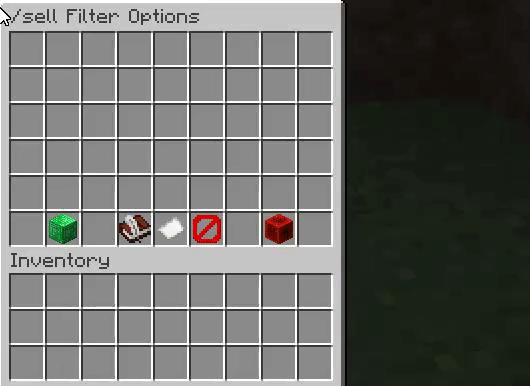 We hope you enjoy this month's global content update! Be sure to check it out, and feel free to leave us your feedback on our Discord server over in #player-suggestions!