Hello everyone! For this week's content update we have added 2 new Pets to Skyblock, as well as adding a Pet tier system where you can level up your pets, and a new feature that allows you to make your pets sit down!
New Pets
Introducing 2 brand new rare pets - The Dragon Pet and The Enderman Pet! Both of these pets have important perks that will give you an advantage when fighting against Bosses.
Dragon Pet
This pet will increase the amount of damage that you deal to Bosses. This is a must have if you're actively fighting in the Boss battles and want to win the top prizes!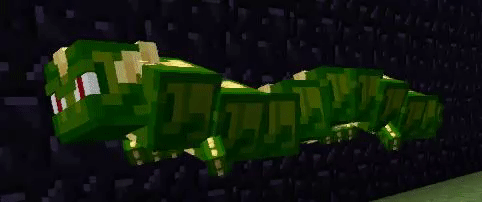 Enderman Pet
This pet will make players around you invisible when activated in the Boss World. We know that there are a lot of players who take part in the Boss battles, so this pet is a necessity if you're trying to focus on fighting the Bosses.
You can only get both of these pets from the Spin The Wheel section in the /pets menu. If you've got 10,000 mobcoins, then you could win one of the new pets!
As well as these new pets being added, the pricing for all existing pets have been rebalanced to better fit the current Mobcoin economy.
Pet Tier System
We have implemented a new Pet Tier system that increases the effectiveness of the Pet as the level increases! An example of this being - a pet's ability will last for longer if the Pet's tier is higher.
The tiers are:  Common -> Uncommon -> Rare -> Epic -> Legendary
How to Upgrade
To upgrade your pet, you will need to head on over to the Pet Keeper at Spawn. The Pet Keeper will then as you for a certain amount of EXP, Mobcoins and money in order to upgrade your pet.
Upgrading your Pet is not guaranteed as there is a chance for it to upgrade or fail. If the Pet upgrade fails, then it takes the initial payment but does not delete the pet. Your pet will remain the same as it was before and will be returned to your inventory.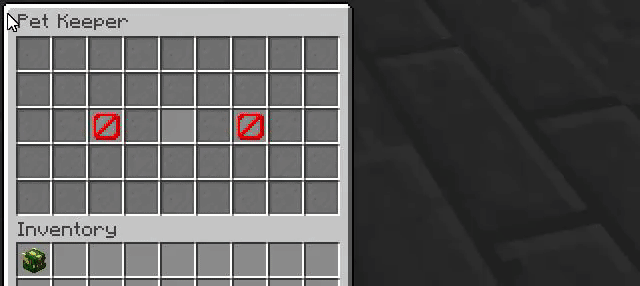 Pets Sit Down
You can now make your Pet sit, so they no longer get in the way when you're going about your normal activities on Skyblock. Although pets are now able to sit, they will despawn if you move more than 50 blocks away from them. Right-click your pet to bring up the menu.
We hope you enjoy this week's Pet update, be sure to try it all out and feel free to leave us your feedback on our Discord server over in #player-suggestions!