Skyblock: Content Revamp Part 1
Hey everyone! For this week's content update we'll be buffing the Farmer's Quota and Machines as well as adding a new item relating to the Mob Shop, that you can use.
Farmer's Quota
We've buffed the rewards that you can get from completing Farmer's Quota tasks, making them worth the time you spent doing them.
To begin doing Farmer's Quota tasks, do /quota in chat. You'll be able to do one task per day, with each task completed giving even better rewards than the previous day's task. You'll only have a certain amount of time to complete each task to get the reward, so make sure you do it in time!
MobCoin Shop Token
After completing 22 of the Farmer's Quota tasks, you'll be rewarded with a very rare prize - the MobCoin Shop Token!
You must right-click to redeem the token, then you'll be able to choose one item from the Mobshop to have for free!
You can use your token on anything from the entire Mobshop, including titles or items from the Limited section. When you hover over an item after consuming the token, it'll show you that you don't need any MobCoins to purchase it.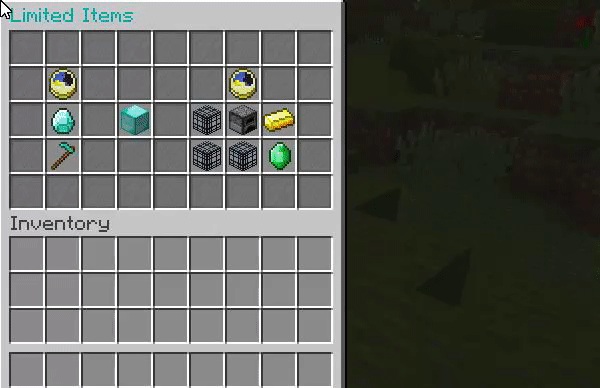 Machines
Machine sell prices have been buffed significantly, so you can research and craft items to sell for profit on your island!
Research item recipes using the Research Table, then use the recipes to create items using the Crafting Machine. Simply sell your items in the /shop for profit!
Players can get the Machines in the static MobShop or in crates.
We're changing the Skyblock content update schedule to be every 2 weeks because the content we have lined up is ambitious and we want to plan carefully. The server will still continue to post daily updates posted in the #changelog channel on Discord. We will also be taking this time to review previous content updates and improve them like we have today for Farming Quotas and Machines.
We hope you enjoy this week's Skyblock content update and are excited for the next set of updates that we have planned. Be sure to take some time to try them out and feel free to leave us your feedback on our Discord server: