Survival Content Update: February 2022
Hello everyone! For this month's content update we are introducing the brand new Filter Hoppers! This awesome item will make your life easier by sorting out many different items into chests for you! As well as this, we have made a handful of useful quality of life updates.
Filter Hoppers
This helpful new item allows you to sort a wide variety of items into separate chests with ease. With the Filter Hopper, you can set up where you would like certain items to go when you drop them in - so you no longer have to searching through your chests to find where you should put things!
To begin setting up your Filter Hopper, simply place your hopper in one of your claims and do the command /filterhopper. From here, select the slot that you wish to place a filtered item in, and you'll be prompted to drop it on the ground.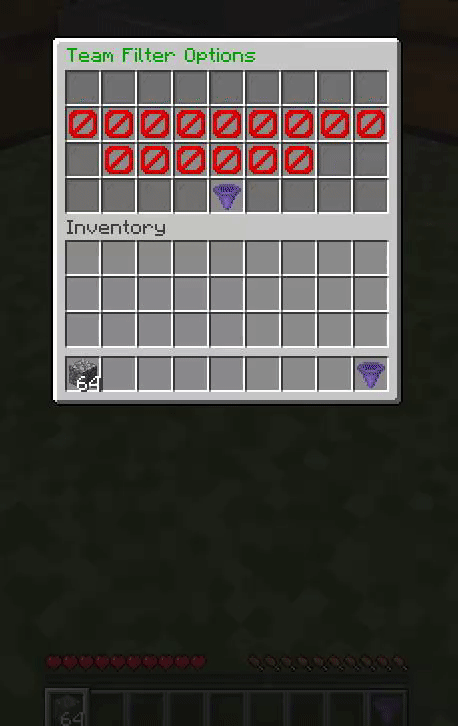 After this, you must do /filterhopper again and left-click on the item that you've just added. This will then allow you to choose which chest you want your filtered item to go into. To select a chest for your filtered item, left-click on the chest.
You can add multiple chests for a filtered item, so if your first chest completely fills up, it'll be added to the other selected chests! To add more chests, simply repeat the process shown above. Destination chests are shown when hovering over each item, so you can locate them easily.
To remove a chest, left-click on your filter item, then left-click on the chest you wish to remove.
How does it work?
In this example image, you can see that I have placed the Filter Hopper down in my claim, not attached to anything. I have added 3 chests to my cobblestone item filter, numbered 1, 2, and 3.
After I drop my cobblestone in the Filter Hopper (any filter hopper in your claimed land), it will automatically filter down to the bottom chest, and once this chest is full, it will start filling up chest 2, then chest 1.
Please note the following:
There is a maximum of 15 chests that can be linked to any 1 item.
You can only place Filter Hoppers in claims that you own.
The /filterhopper items are team-based, meaning everyone in your team can see the settings.
All Filter Hoppers you place in your claims have the same settings, allowing for multiple to be placed in different areas for easy item dispensing.
Filter Hoppers can be purchased from the /MobShop using Mob Tokens.
Additional Changes
Added /mobtoken top which shows a leaderboard
Players now receive a message when completing a part of their prestige mission
You can now see 'last online' for players in the team management menu
Addition of /bedvote. This allows players with turtle rank and above to reset their phantom timer without having to actually sleep in a bed.
Players can no longer put Shulker Boxes on the Auction House. This is to prevent scamming.
Added an attack cooldown when using /tp.
We hope you enjoy this content update for the Survival realm. Be sure to check it out, and feel free to leave us your feedback on our Discord server over in #player-suggestions!