Survival Content Update: May 2022
Hello everyone! The Survival Realm recently reset for a new season and we're excited to show you some new features for this month's content update. As of today, you can look forward to seeing the following new features - Vote Parties, the Furniture Starter Kit, and the Structure Remover.
Vote Parties
Introducing Vote Parties! Every time you /vote, it contributes to the realm goal of 125 votes, and when this number is reached, everyone currently on the realm will receive a reward! To view the current vote count, do the command /voteparty.
Rewards that you can receive from each Vote Party vary per event. The majority of the players online when the vote count is reached will receive average drops, with a few lucky players receiving rare drops! You could be in the chance of winning Rare, Legendary, and Rare Crate Keys, so be sure to vote.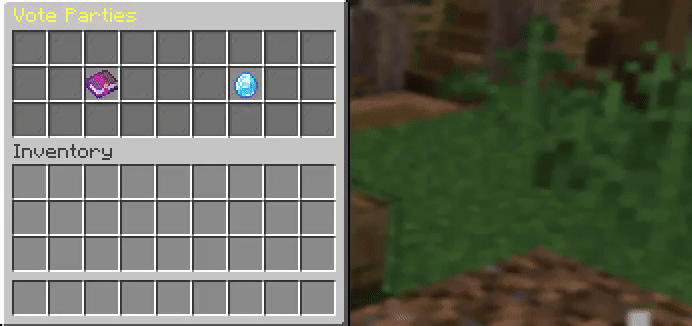 Furniture Starter Kit
Claim your very own piece of FREE furniture with the new Furniture Starter kit! Start off your homely collection of furniture with 1 free item, on the house! Every Survival player can choose 1 piece of furniture from a select list by visiting the NPC found at spawn or using the command /claimfurniture.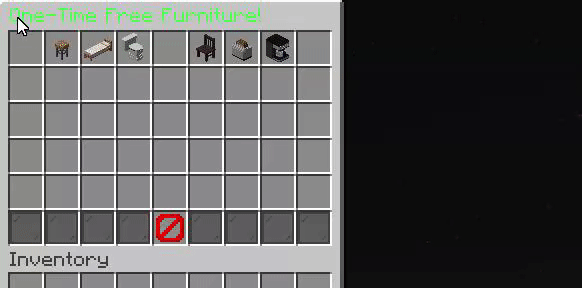 This season, we added a whole bunch of new furniture that you can purchase from the Gem Shop NPC at spawn using Gems. These items are cosmetic only, and do not have any functional use:
Kitchen Sink
Desk Lamp
Bathroom Sink
Dining Table Light
Dining Table Dark
Speaker
Gaming PC
Office Desk
The Structure Remover
Ever selected the most perfect place to build your base, then realized that if you expanded, you'll end up running into a Custom Monument? Worry no more, with the new Structure Remover item!
With this item, you can remove the protection that Custom Monuments have, and when used you can break down the structure and expand your base. You must be standing in the structure before you can right-click and use the item. When it has been activated, the Custom Monument will no longer regenerate.
Find the Structure Remover in the /MobShop, or try your luck and win them from Epic Crate Keys. Be sure to use these items when you really need them, as you can only use 25 per season.
This massively requested item was made possible by suggestions from the community - so thank you for sending us your awesome ideas!


Additional Updates & Bug Fixes
Last but not least, here are a number of miscellaneous changes and a handful of bug fixes. We're always thankful for the Survival community when they report bugs, as it means we can roll out fixes for them as quickly as possible.
Removed the PvP flag from the /team menu.
Fixed glowing enchantment not working.
Fixed Enderpearls not working below Y=0.
Filter Hopper void modes will now stay after reboots.
/ArchonPass and Missions will now correctly track stacked mob kills.
Killing stacked mobs will now yield Mobcoins and head drops like it does with normal mob kills.
Fixed the Bloodmoon Boss failing to spawn when no players were nearby at spawn.
Hitting stacked mobs will now result in the normal attack cooldown.
Spawners will no longer stack nearby non-stacked mobs.
You can now see the team member limit of teams/players.
The Survival realm recently reset for a new season, check out all of the changes that were made here:
We hope you enjoy this content update for the Survival realm. Be sure to check it out, and feel free to leave us your feedback on our Discord server over in #player-suggestions!