Survival Content Update: November '21
Hello everyone! For this week's content update we are introducing the new High Value Trader, updates to existing shops as well as the addition of a new shop, Shady Dealer changes, and new cosmetics.
High Value Trader
The High Value Trader is a specialist trader at spawn who offers a high sell price for a small selection of items. The items he is willing to buy rotates every 3 days, and a new set of items will be shown. Be sure to check back regularly to see what sweet limited time deals he has for you!
You can only sell a limited number of items both personally and globally, so be sure to use it as quickly as you can!
Updated Shops
We've added and updated several shops on Survival to keep things fresh and exciting! You can purchase new blocks to build with, as well as use a wider range of farming items or equipment. Take a look at what you can expect to see in these updated shops:
New Dyes Shop - You can now purchase every type of dye available in Minecraft through the new Dyes Shop! Click on whichever dye you would like to purchase to open up a menu with more options.
Shady Dealer
The Shady Dealer has had a handful of updates, including now selling their wares 5 times a week instead of 4. As well as this, the times that the shop is open for have been changed to match additional timezones.
You can now purchase Mission Re-Rolls from the Shady Dealer for 10 Shards! No longer do you have to endure those tedious missions that you don't want to do.
Cosmetics
You can now get your hands on some cool new Trail particle effects! Find these new effects in crates, with 2 trails per crate tier, as well as the Shady Dealer's shop. In the future, we are looking to add more ways for you to gain trails such as through Missions.
To access your trails, do the /trails command in-game. Take a look at the gold sparkles trail! Just one of many trails you can collect.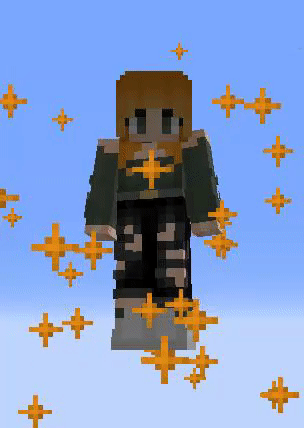 We hope you enjoy this week's content update on Survival. Be sure to check it out, and feel free to leave us your feedback on our Discord server over in #player-suggestions!