Valentine's Box of Chocolates Crate
Hey everyone! To celebrate Valentine's Day this year, we are releasing a limited time Valentine's Box of Chocolates crate.
Valentine's Crate
The limited time Valentine's Box of Chocolates will be available from now until Monday at 4AM EST so grab one while you can! You can find it in the crate keys categories on shop.thearchon.net.
Your Valentine's Box of Chocolate Crate could contain the highly desirable heart tag, heart chat emoji, Cupid Rank or Heart Trail! You can check out what each crate contains below.
Factions
Skyblock
Prison
Robbery
Outlands
More information about Outland's Valentines crate will be available later today.
Hearts, Hearts and More Hearts
You could unlock access to the heart chat emoji through the Valentine's Box of Chocolates. When you type <3 in chat, it changes the text heart to a heart emoji! Each time you type the heart in chat, it will randomly be red or pink.
We're bringing back the ever popular heart tag as well as adding a new love tag, so grab the crate while you still can for a chance to win access to them! Once you've unlocked these perks, you'll have access to them forever. Tags can be found at /titles.
You might gain access to one of our new trails on Skyblock, Prison and Robbery! Take a look at the new Fairy Wings and Hearts Trail! You can access your trails using /trail and are able to customize the wings to be multiple different colors or patterns!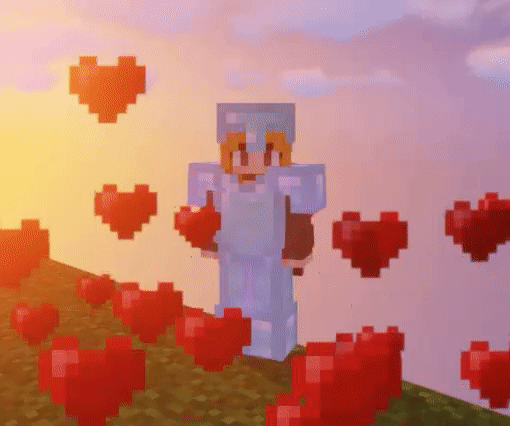 Cupid Rank
The Cupid Rank is exclusively obtained from the Box of Chocolates, so you can't get it anywhere else! The Cupid Rank has the equivalent perks of rank 4 on each realm, in addition to the exclusive Cupid tag cosmetic.
You can use /prefix on any realm to change your tab and chat prefix to one of your currently owned limited rank tags. Show off your Cupid rank in chat for everyone to see!
(rank perks vary on each realm, to see what perks top ranks have, do /rank in game or check out the ranks on our server store)
Happy Valentine's Day from the team here at The Archon. We hope you all have a great day and that you don't eat too many Valentine's chocolates! Thank you for your love and everlasting support for the server, see you online.